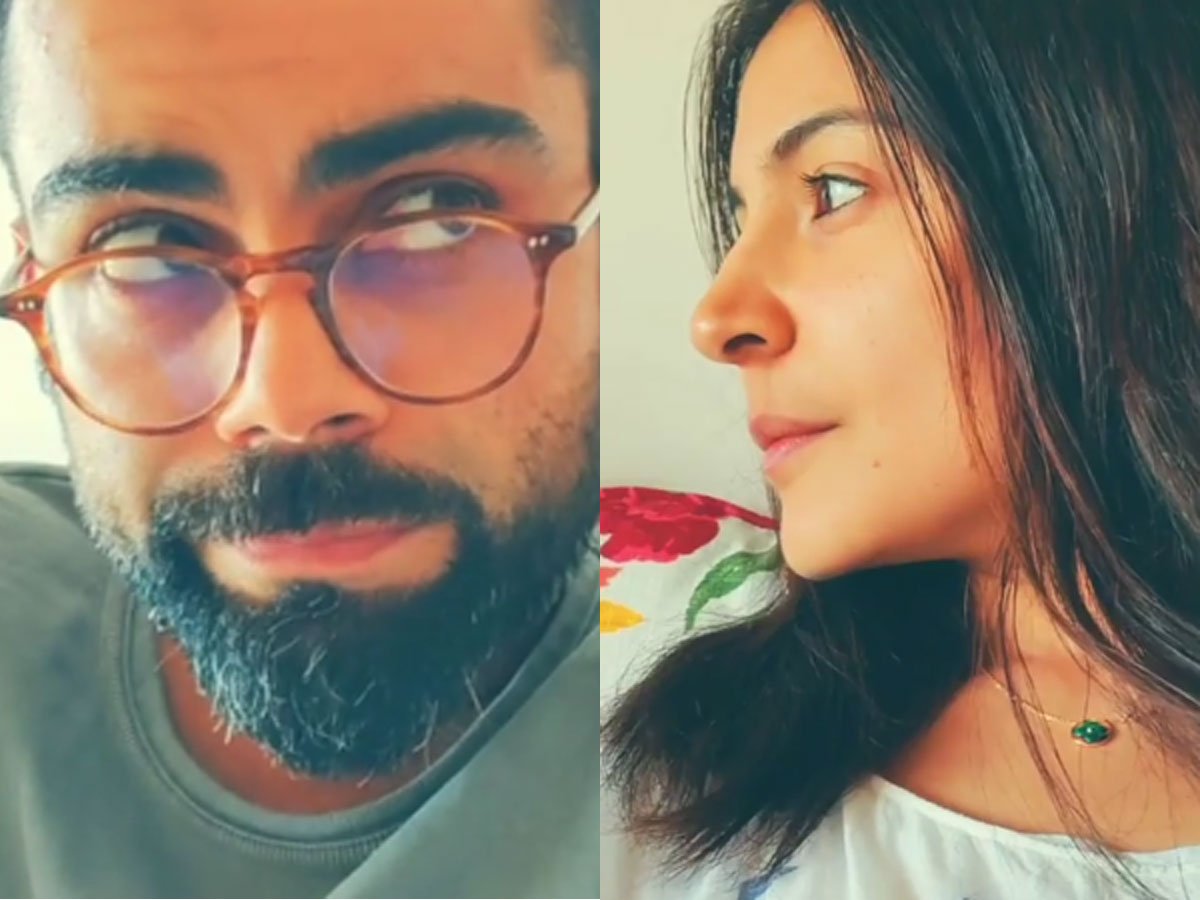 ---
Twitter hits gold with Virat Kohli, Anushka Sharma's hilarious video
The actor imitated a fan to make sure her cricketer husband didn't miss the field too much
---
Popular Bollywood actor Anushka Sharma and her renowned cricketer husband Virat Kohli have been trending on Twitter for quite sometime now because of their latest goofy appearance.

The two had first uploaded a quarantine video when Covid-19 cases started erupting in India, posing a public service message to spread awareness about the disease and requested their fans to stay at home.

https://www.instagram.com/p/B98Skz4pt-s/

But just yesterday, following almost a month after quarantine, Sharma uploaded another video of herself and her hubby to relieve her fans and Kohli of the sadness they've embraced in these dark and depressing times.

https://www.instagram.com/p/B_EwaTjJL-G/

She wrote in the caption, "I thought he must be missing being on the field. Along with the love he gets from millions of fans, he must be especially missing this one particular type of fan too. So I gave him the experience."

Memes started emerging as people combined their initial video with the latest, more casual one. It relayed a hilarious comparison of how people have went from their sane, serious selves to completely losing it after a month in quarantine.

Twitter also made several other comparisons taking Kohli's expressions into account after which memes and love continued to flourish for the two, even from other Bollywood and sports personalities.


It's not about winning or losing. But Anushka Sharma and Virat Kohli clearly won today. I still can't stop laughing at this video. I love them and looks like so does the internet. pic.twitter.com/w6Pg67ycfU

— V (@_heavenlyinsane) April 17, 2020


https://twitter.com/BeingSk17/status/1251440033963245568


Dear kohli bhai here is a new version of anushka bhabhi's last video it's funny i hope you'll enjoy.
please must watch🙏🇮🇳@imVkohli @AnushkaSharma pic.twitter.com/4rgxGeCPmK

— MS Dhoni7781 (@Nitin112466) April 18, 2020
Kohli When Kohli when
other sledge Anushka sledge
him him#AnushkaSharma #ViratKohli pic.twitter.com/jW7tGQFCu4

— Manav (@insaanhaiapun) April 17, 2020
Amidst the newer string of celebrities and bollywood actresses in particular, no one impresses me the way Anushka Sharma does. It feels so real to see her share her life, read her thoughts and most importantly the graceful way she conducts herself.
Quite an admirer here! ❤️🧡

— .sohini.✨ (@sohudg) April 17, 2020


https://twitter.com/Jitendr76377980/status/1251172616141864960

Have something to add to the story? Share it in the comments below.