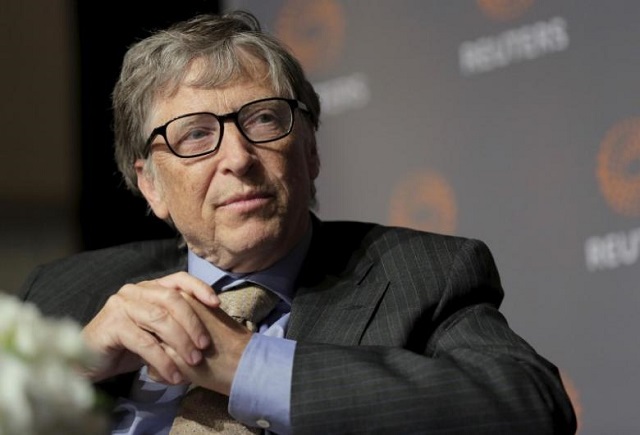 ---
Bill Gates is now top target of coronavirus conspiracy theories, says report
Conspiracy theories linking Bill Gates with the virus were mentioned about 1.2 million times on TV and social media
---
Bill Gates is the new target for coronavirus misinformation according to Zignal Labs, a company that analyses media sources.

This is while social media is still combatting the conspiracy theory that links 5G mobile telecommunications masts to the spread of coronavirus, which has been dismissed as false by politicians and medical professionals.

Apple and Google team up on virus 'contact tracing' through smartphones

Conspiracy theories linking Gates with the virus were mentioned about 1.2 million times on TV and social media from February to April.

This is 33% more often than the 2nd most popular conspiracy theory linking 5G with Covid-19, spiking at 18,000 mentions a day in April, according to data.

Facebook and Twitter are flooded with Gates-coronavirus posts, The New York Times found 16,000 posts on Facebook this year that were liked and commented on nearly 900,000 times.



#RogerStone EXPOSES the #BillGates-#Fauci-#CoronaVirus CONNECTION to the American public pic.twitter.com/VRvNJjD1s5

— Enrique Alejandro (@EnriqueAleTV) April 15, 2020
On 19 Dec 2019 - months before any Covid19 pandemic - Bill Gates was feeling 'excited' about vaccines and the year 2020.

He also funded a coronavirus pandemic simulation - Event 201 - on the same day when the World Military Games commenced in Wuhan on 18 Oct 2019. pic.twitter.com/BrSp39zigq

— Dr Vineet Kumar Garg (@Drvineetgarg65) April 16, 2020

Youtube videos with false information about Gates and the virus were viewed almost five million times in March and April.

Stranded Indian parents watch son's funeral on Facebook

One thing that struck a chord with people was Bill Gates's speech from 2015, in which he warns that the biggest threat to mankind is infectious disease and not nuclear war this interview was viewed over 25 million times.

Bill Gates really said this 5 years ago pic.twitter.com/mRRGeAiPHX

— jon snow❄️ (@Itszubeir) April 17, 2020

Anti-vaxxers, right-wing pundits, and members of the conspiracy group QAnon video is evidence of Gates' plans to use a pandemic for his personal gains, suggests The New York Times.

"Distressing that there are people spreading misinformation when we should all be looking for ways to collaborate and save lives," said Mark Suzman, chief executive of the Bill & Melinda Gates Foundation.

Gates has also been in the news for openly criticising the Trump administration saying "There's no question the United States missed the opportunity to get ahead of the novel coronavirus."

This article originally published on The Verge.