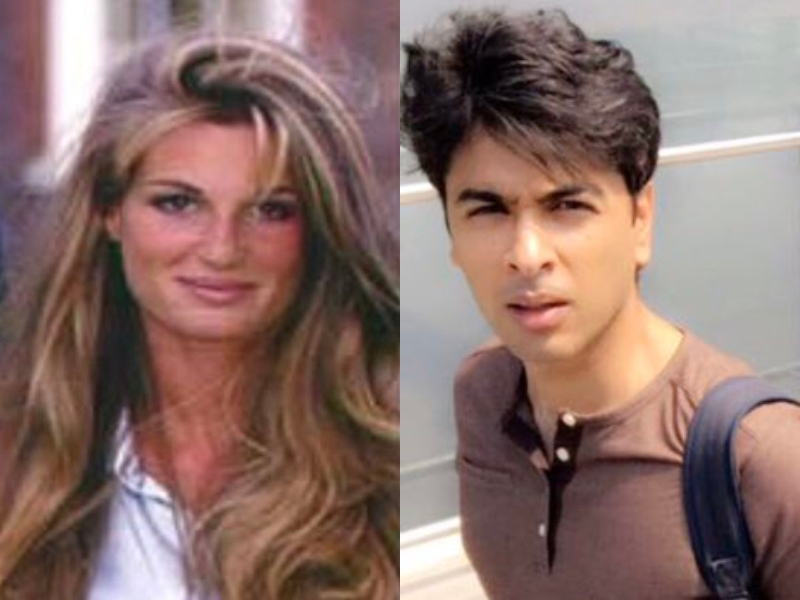 ---
Following a Twitter user's random tweet on April 13, the #MeAt20 challenge seems to have taken flight and now, even celebs all over the world are taking part.

Appearing just months after the 10-year-challenge, the Me At 20 challenge means you have you dig in your archives and post a photo of yourself at age 20! If that's not exciting enough on its own, watching celebs pull out photos of themselves from a time gone by is even more so!

Here are some people who are winning the #MeAt20 challenge.

Of course, topping the list is Shehzad Roy, who does not seem to have aged at all, what so ever! A young Shehzad looks almost identical to the Shehzad today, and we're all for getting the direction to his fountain of youth.


Khusro bhai kabhi hum bhi #MeAt20 thay https://t.co/OdSUwmALsW pic.twitter.com/DU2X5Px2Dc

— Shehzad Roy (@ShehzadRoy) April 17, 2020


Another gem of a throwback came from none other than Jemima Goldsmith - ex-wife of PM Imran Khan, who Pakistani's still love to regard as the First Lady.


#MeAt20 pic.twitter.com/itSosvdMW3

— Jemima Goldsmith (@Jemima_Khan) April 17, 2020


Indian cricketer Virender Sehwag also weighed in with his own photo at 20, and the picture is sure to transport you right back in time when over-turned collars were a thing.


#MeAt20 pic.twitter.com/LtVB2B2dDG

— Virender Sehwag (@virendersehwag) April 18, 2020


Another one that's been doing the rounds and being hailed as the best entry for this challenge, is chef and cooking-show host Nigella Lawson's. Lawson posted a photo of herself at 20 and it most definitely made everyone swoon at how gorgeous she looks!


Can't find one at 20, so here's one when I was 23 pic.twitter.com/Jk2qdVdOIO

— Nigella Lawson (@Nigella_Lawson) April 16, 2020


Sportsmen aren't far behind either. Former Manchester United player Robin Van Persie took part as well, cheekily captioning the photo, "I know what you are all going to say, I've not aged a day!"


I know what you are all going to say, I've not aged a day..right...guys?! 🤣 #MeAt20 #FlashbackFriday @Feyenoord pic.twitter.com/ilf79N80q2

— Robin van Persie (@Persie_Official) April 17, 2020


We're waiting for more to roll in from others willing to reveal themselves!

Have something to add to the story? Share it in the comments below
COMMENTS
Comments are moderated and generally will be posted if they are on-topic and not abusive.
For more information, please see our Comments FAQ