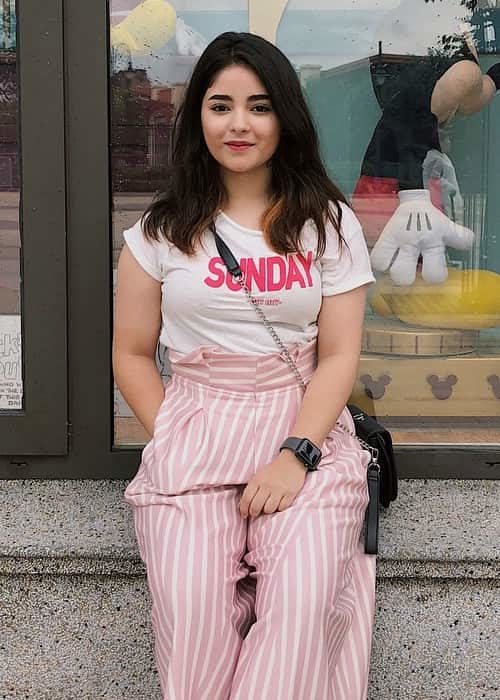 ---
Former Bollywood actor Zaira Wasim, who essayed the role of Geeta Phogat in Dangal, took to Twitter to share an important message with her followers, reported ZoomTV. 

The actor, who quite acting back in 2019, urged people to pray for her instead of praising her, writing, "I cannot emphasise enough how the praise that comes my way isn't gratifying at all for me and how big of a test it is for me and how dangerous it is for my Iman."




She went on to pen a lengthy note explaining her stance. "I'm not as righteous as I might lead many to believe. Instead, I urge everyone to not praise me in any manner," shared Zaira.

That isn't all. The youngster had yet more to add to her appeal. "Pray that Allah overlooks my shortcomings and fills the void in my heart with the light of His Mercy, Taqwa and increases me in Iman, rectifies my intentions and grants me knowledge that is beneficial and a heart and tongue that remembers Him at all times and turns to Him often in repentance," she urged.

"Pray that Allah allows me to perform righteous deeds only for His sake and allows me to live and die as a Muslim (wholly submitting to Him). Jazakum Allahu Khayran," concluded Zaira in her long prayer.

https://twitter.com/ZairaWasimmm/status/1251218460656365569

The post led many to wonder why Zaira felt the need to share this at this point, with many coming to the conclusion that the post was in light of people coming to her defense after the real-life Babita Phogat mentioned her in a tweet of her own.

Babita, who is a BJP leader came under fire for her tweets against Tablighi Jamaat, and defended herself by saying that she "is no  she is no Zaira Wasim" and that she won't be 'threatened' defending her tweets.

Ever since then, Zaira had been trending on Twitter.

Have something to add to the story? Share it in the comments below
COMMENTS
Comments are moderated and generally will be posted if they are on-topic and not abusive.
For more information, please see our Comments FAQ