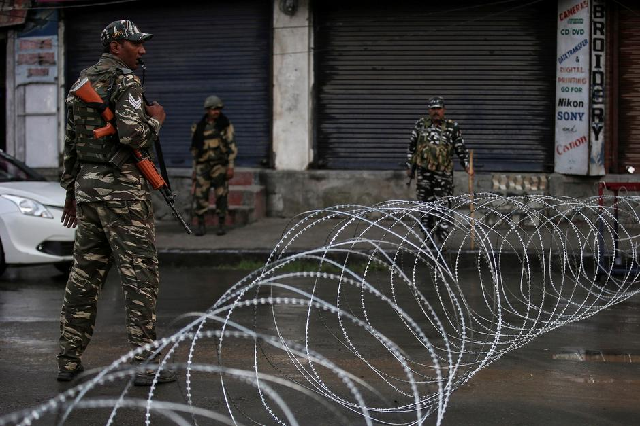 ---
Kashmiri leaders on Friday said that even though much of the world was focussing on the novel coronavirus (Covid-19) pandemic, it will not take away attention from the human rights situation in disputed Himalayan territory of Jammu and Kashmir and the atrocities being committed by Indian occupying forces there.

This was discussed during a webinar comprising Kashmir experts on "How to Avoid Kashmir Defocus amid Pandemic Concerns". The webinar had been organised by the Youth Forum for Kashmir (YFK), an international Kashmir lobby group.

Participants of the webinar included the Kashmir Institute for International Relations Chairman Altaf Hussain Wani, National University of Modern Languages (NUML) Governance and Public Policy Department Head Dr Waqas Ali Kausar, University of Azad Jammu and Kashmir (AJK) Professor Shagufta Ashraf, All Party Hurriyat Conference representative Advocate Pervez Shah and YFK-International Kashmir Lobby Group Director Ahmed Quraishi.

Dr Kausar dismissed the notion that the current pandemic will strike Kashmir from the headlines. He said that the Kashmiri freedom movement is quite resilient, hence the global focus on the pandemic will not hurt it.

Wani, who is a politician and academic from the Indian-occupied territory, said sidelining Kashmir in global news coverage despite the pandemic was not possible.

Shah, who also hails from Indian-occupied Kashmir, briefed the participants on the situation in the disputed region behind India's months-long lockdown and communication blackout.

Published in The Express Tribune, April 18th, 2020.
COMMENTS
Comments are moderated and generally will be posted if they are on-topic and not abusive.
For more information, please see our Comments FAQ