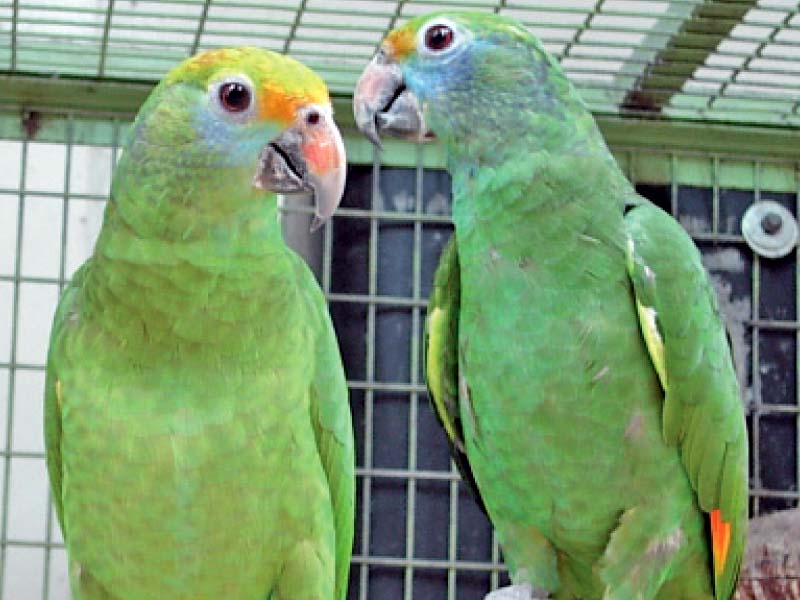 ---
Animals also at risk during lockdown
Traders demand permission to open shops to feed caged pets
---
LAHORE: Amid the ongoing lockdown, not only has the sale of pet animals and birds stopped but it has become difficult for shopkeepers to keep hundreds of birds and animals in their homes.

There are dozens of pet shops in the provincial capital. The shops have been closed in Tollinton, Data Darbar, Dharampura and Canal Road markets.

Shopkeepers have moved the precious animals and birds to their homes where they are taking care of them. Talking to The Express Tribune, Dharampura Bird Market traders' leader Khalid Iqbal said keeping expensive birds at home is a daunting task.

"The biggest issue is the availability of their food," he said and added that the traders had thousands of different species of birds and animals. "About 70% of these animals and birds have been sent to various friends who have breeding centres or open space to keep them," said Iqbal.

Leaders of the Bird Traders Association said the complete closure of the markets as per the notification of Punjab government had also made it difficult to arrange food and grain for the pets.

A number of birds in homes have reportedly died due to lack of special food for them. Bird Traders' Association President Muhammad Sarfraz Khan has appealed to the government to allow the opening of bird shops in different areas so that food supply for birds can start. Otherwise, the risk of birds dying and getting sick has increased, he warned.

Gulberg resident Farhan Ahmed said he has a variety of parrots and pheasants at his home. He said he had about a week's food for the birds. "The market is also closed but one or two shops open for a few hours in Tollinton Market," he said. "They have doubled the price of food for dogs, cats and birds," he added.

He said the owners and traders of pet animals and birds were also concerned about protecting them from coronavirus after a few cases of the disease among animals were reported from Belgium and Hong Kong.

Published in The Express Tribune, April 18th, 2020.