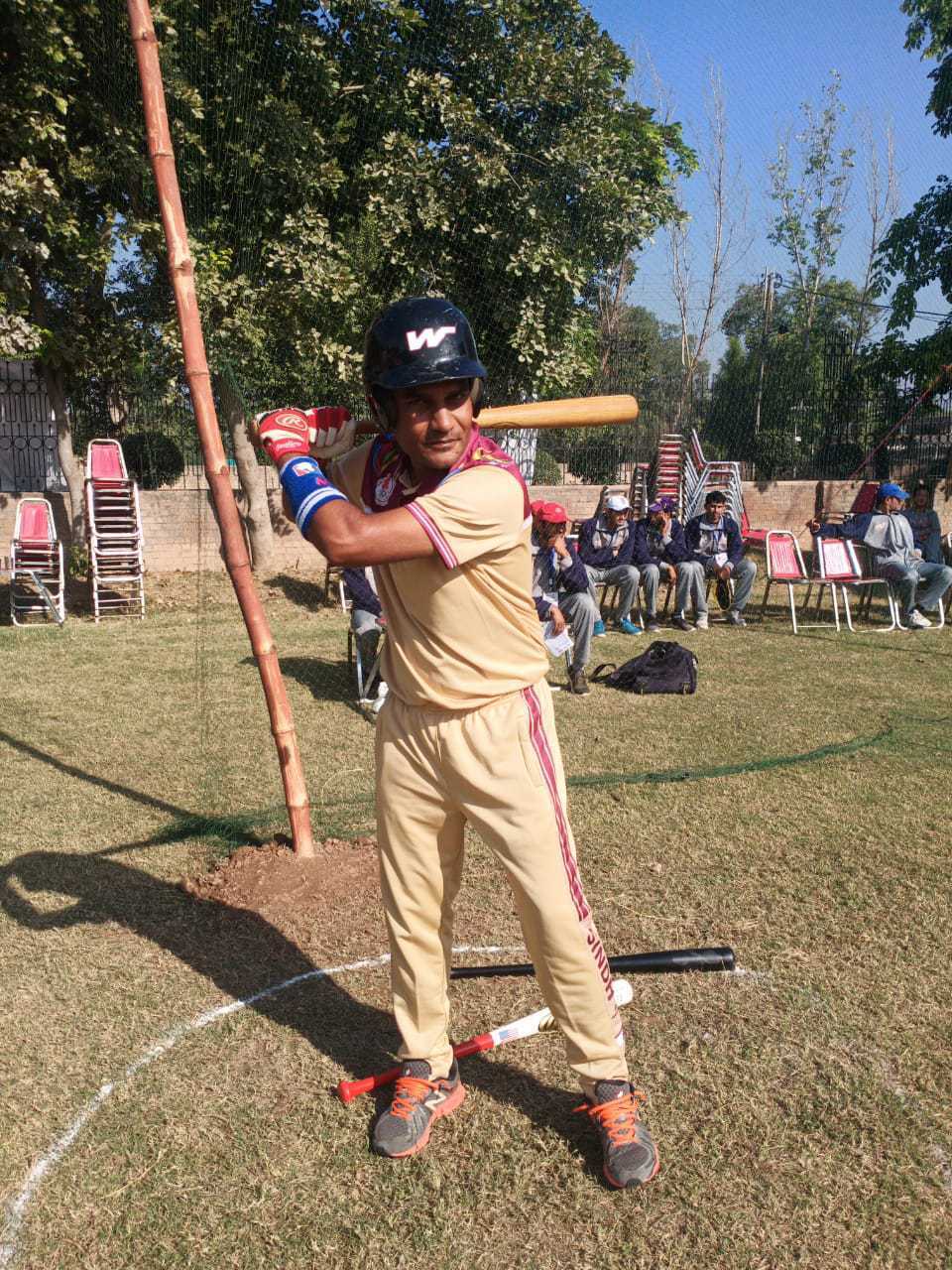 ---
One of the pioneer of baseball in Pakistan Jawad Ali laid to rest in Karachi
Teammate Amit Saleem relives pitcher's journey from cricket to baseball
---
KARACHI: "Switched from cricket to baseball in the 90's, and we did fall in love with baseball a lot more, for those who don't know Jawad Ali has been the pioneers of the sport in Pakistan. He served baseball in ways only people who knew him would know," says Amit Saleem, as he still cannot believe that his 44-year-old friend, teammate, brother in cricket and baseball, his neighbour is no more.

The Pakistani baseball community is mourning, and especially Sindh baseball circuit as they lost prominent pitcher Ali suddenly on Tuesday. He was also the U12 and Sindh women's team coach apart from international player representing Pakistan in two West Asia Championships.

While the world and the country is experiencing the lockdown due to coronavirus (Covid-19) outbreak, Ali said goodbye to the world due to cardiac arrest on Tuesday evening and his passing away, as Saleem puts it leaves a void and questions for the aspiring baseball players as well as the country to how it serves its players.

According to Saleem, Ali was three years his junior in baseball and played cricket before, while baseball may not have given him his due share of recognition he continued to support the youngsters in Karachi and Sindh selflessly.

Ali represented Pakistan in two West Asia Cups, and also was the key player in the victory for Sindh at the first National Baseball Championship in Abbottabad in 1999, and even till the last National Games in Peshawar in November he was the captain of the Sindh team.

Saleem, who is among the first batch of baseball players in the country saw the evolution of sport first hand as he began playing it in 1994 onwards, while Ali switched from cricket to baseball in 1998, mentored by Mustajab Ahmed Khan.

"His technique was impeccable as a pitcher, he was also a classy batsman in cricket, but he brought the spirit in to baseball, he was proud of making that switch. For him and even for me baseball became the love of our lives. He is among the pioneers as he was one of the first pitchers and batters for baseball in Pakistan. The batch that spread the game in their communities too," Saleem told The Express Tribune, with pride in his voice.

He added that unlike cricket, they found a more heartfelt bond with each other in baseball, while their families did not support them from playing baseball they never showed much enthusiasm either, but the game grew.

"We weren't as politicised or wanting to cut someone down in baseball, while in cricket we knew that unless we would have influence we can't go ahead, but even with baseball I don't think they did justice to Ali's abilities. They would drop him from international tours without explanation despite his consistent performances," said Saleem.

He added that baseball was played purely on passion and especially for Ali, it was about connecting with younger players.

"When we would travel to interior Sindh, he would love to see younger talent and in Sindh although they don't have facilities they love sports. There's poverty and they don't have kits, or shoes and Ali would give away his own kit, his own shoes. His own equipment, while he was one of the most brand conscious players, always prepared, and that is just one of the things about him, he would always try to keep in touch with people, keeping everyone together," said Saleem with a grief as he explained that people from Karachi, his fans and his teammates paying tribute to him by going to his grave alone.

He said that no one found out about him till later as everyone is in lockdown, he started to feel nauseous on Friday, he fainted during the day and was taken to the hospital on Saturday, where his sugar levels were high, but then he went through few tests and was sent home.

By Sunday he was still unwell and but waiting for the reports, he was again found fainting and taken to the hospital where the doctors said that, his liver is swollen, and by Tuesday he passed away, while lying next to his mother. His family tried to get treatment from a local doctor in the area but he told them to go for the hospital, as Ali's condition was deteriorating. Blood pressure decreasing rapidly, and by the time he reached the hospital the doctors pronounced him dead.

"It is shocking and unbelievable because he was never into any kind of substance abuse, no cigarettes, pan(beetlenut) or anything, this is also not because of Covid-19 either," clarified Saleem.

Meanwhile, Saleem, the two time Asia Cup participant, said that Ali was also a seasonal cricketer playing for water board team and rangers club in zonal cricket.

"He would play cricket and work at the department because we have to feed our families, from baseball we never got jobs, the players that came after us did. I don't know whether it is because we are in Karachi or not, but we never got jobs in the departments from baseball, but we did help teach the sport to even departmental teams like Wapda, Army and Police, because it was a new sport," said Saleem.

He further said that Ali and himself enjoyed baseball more as the sport required more stamina and fitness compared to, cricket and more tact too with quick decision making on each shot.

Pakistan Baseball Federation president Fakhar Ali Shah also sent condolences for Ali, while Sindh Baseball Association vice president Parwaiz Ahmed added that Ali was also the part of Sindh's team, the captain in the first Baseball 5 event that took place last year in July, whereas he was a coach to U12 Sindh team and Sindh women's team as well.

With Ali's demise, Saleem asks a question, and an important one, "we dedicated our lives to baseball, we did, but with Ali, there were times that he was deprived of opportunities, for whatever reasons, but the question is what do our younger, aspiring players see? If they see their mentors suffer, they would question everything, and this journey has been about the love for sport, but I am hoping Ali wouldn't be forgotten and the baseball players should get support from the government, from people," concluded Saleem.