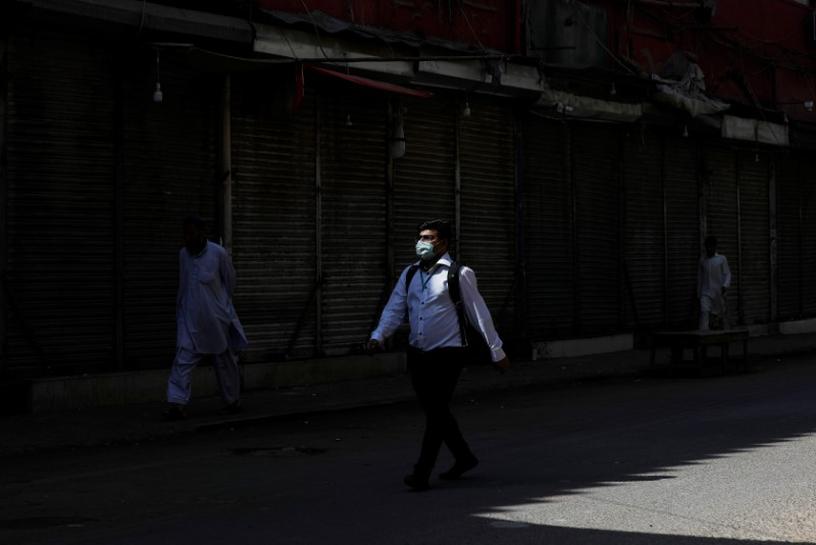 ---
Confusion on reopening shops continues across Rawalpindi
Rawalpindi Police arrest 12 traders for violating lockdown curbs
---
RAWALPINDI: Despite an announcement from the district administration, confusion on which businesses were allowed to open and which are not continued in Rawalpindi for a second day as police arrested at least a dozen traders in different areas of the city on Thursday for reopening their shops.

Prime Minister Imran Khan had announced on April 14 that businesses related construction and all related industries will be allowed to reopen in the country. However, the provincial government only extended the lockdown until April 25. While it listed the businesses which have been exempted from the lockdown, it still left many grey areas, leaving traders confused.

A representative of the traders in Rawalpindi said that most of the traders are of the understanding that they have been allowed to reopen their businesses if they follow the government's prescribed standard operating procedures (SOPs).

Many traders opened their stores with half shutters in different markets of the city, including Raja Bazaar, Nankari Bazaar, Urdu Bazaar, Purana Qila and others with a rush of traffic seen.

However, as soon as they learnt that a police van was patrolling nearby, they would immediately pull the shutters down and stand outside their shops. Subsequently, police officials said that not all traders were allowed to open the shops. They warned that the violators will be dealt with as per the law.

Exempted workers overjoyed

Businessmen and labourers who returned to work unhindered on Thursday after almost three weeks were overjoyed.

Several day labourers and skilled workers, including welders and construction material vendors The Express Tribune spoke to, said they will follow all the SOPs prescribed by the government.

"Now that we have returned to work, we don't need free rations from the government or any welfare organisation," a labourer said.

Haji Ismail Khan and Umair Khattak, who are cement and sand vendors respectively, said that they had started receiving orders right after the prime minister announced relaxations for the construction industry.

We even delivered materials this morning, they added.  They further said that they are delivering items to customers at their doorstep to facilitate them, adding that they were just a phone call away.

Similarly, welder Sharif Khan said that he was quite happy about returning to his job. He said that he had been quite worried these past three weeks. Sharif said that as a stopgap, he had started providing welding service to customers who called him. However, he complained of being less than the usual.

Published in The Express Tribune, April 17th, 2020.