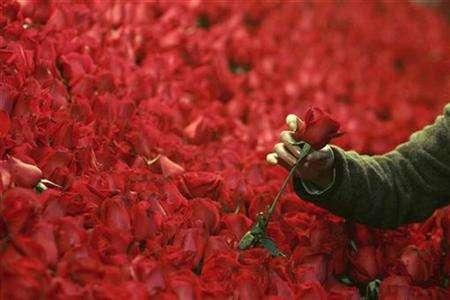 ---
Flower farmers suffer losses amid coronavirus lockdown in Punjab
Rose varieties grown in spring season whither as markets across Punjab remain shut
---
LAHORE: As the lockdown imposed to curb coronavirus has affected various sectors in Punjab, varieties of flowers cultivated on thousands of acres have also begun to wither, due to which farmers have suffered losses of millions of rupees and florists' business has been hit hard.

Flowers are also not available for placing on graves as the lockdown has disrupted supply.

Many kinds of flowers, including rose, cultivated on thousands of acres in various districts of Punjab, expecially Pattoki, have been damaged. Import and supply of flowers from other regions has also stopped.

A flower farmer in Pattoki, Chaudhry Rizwan, said his crop was ready but he could not send the flowers to the markets because they were closed.

"We also have no storage arrangements where the flowers can be kept for long," he said. "The crop is getting wasted in front of our eyes but we cannot do anything," he added.

Rizwan further said that during one week his flowers worth about Rs300,000 have been damaged and the losses are continuing.

Mohammed Danish, who sells flowers at Liberty Chowk, is also distressed by the situation.

He said the government has not only enforced lockdown but has also banned marriage ceremonies. "It is the wedding season and we used to earn in these days," he said.

He maintained that the stock of local and foreign flowers kept in his shop had deteriorated.

He said he had suffered a loss of about Rs700,000 in three days.

"We are not allowed to open shops and cannot sell flowers for placing them on graves and coffins," he said. He said that different varieties of rose are produced in March and April. "We had lots of orders, which have now been cancelled," said the florist.

Roses can only be kept fresh for up to three days, he said. "Every day, over 50,000 roses are brought to Sagiyan Mandi from different areas," said Rizwan.

Another shopkeeper said they have started an online flower delivery service but have only received orders for floral wreaths to place on the graves.

He said he was also facing problems in refunding the amount received for orders of flowers booked in advance.

Published in The Express Tribune, April 17th, 2020.