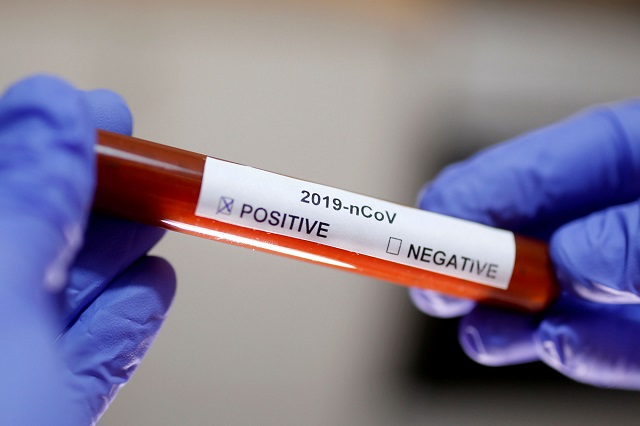 ---
Sindh's coronavirus tally soars past 2,000
Jump comes as testing picks up pace to 3,000 per day
---
HYDERABAD: With 340 new coronavirus cases reported in Sindh - by far the highest number reported in a day so far - the province's total tally soared past 2,000 patients on Thursday.

However, this spike in cases came as the Sindh government increased its testing capacity to around 3,000 tests per day on Wednesday, said Sindh Chief Minister Syed Murad Ali Shah on Thursday. As many as 2,874 tests were conducted between Wednesday and Thursday, up from 1,523 the previous day.

Addressing a press conference at the commissioner's office in Sukkur, Shah said that the Sindh government was planning to increase its testing capacity to 5,000 per day.

"In February, we were able to conduct only 80 tests per day but now the capacity has been increased to nearly 3,000 and will further be increased to 5,000 tests per day," he stated, adding that a total of 18,900 tests had been conducted in the province by Wednesday.

The CM explained that the virus testing could only be carried out laboratories that comply with the standards of biosafety regulations. According to him, the provincial government is working to upgrade the laboratories at the divisional level to meet these standards, so that testing for can be further boosted.

Shah recalled that Sukkur was the first district in Sindh that found itself at the frontline of battle against the virus, with nearly 280 Covid-19 patients accommodated in the district's quarantine centre.

However, he said, nearly all these patients, who were mostly pilgrims returning from Iran via Taftan, had recovered and been sent back to their homes, apart from six still being treated.

"With Sukkur's help, we were able to reduce the risk of spread of the virus to zero from the Iran-returned pilgrims, who were earlier housed at the Taftan border," said the CM, congratulating the Sukkur commissioner and deputy commissioner as well as the local health authorities and police for successfully operating the quarantine centre.

He disclosed that around 437 people belonging to the Tableeghi Jamaat had tested positive for Covid-19 in the province, out of over 4,100 who were tested. He added that those among them who had recovered were being issued health certificates and sent back to their homes.

Referring to the increased stringency of the lockdown, he insisted that there was no other purpose in tightening it except to save lives.

Earlier, refusing police protocol, he drove to various localities of Sukkur, including Bandar Road, Ghanta Ghar, Military Road, Shikarpur Road and Press Club Road.

Published in The Express Tribune, April 17th, 2020.