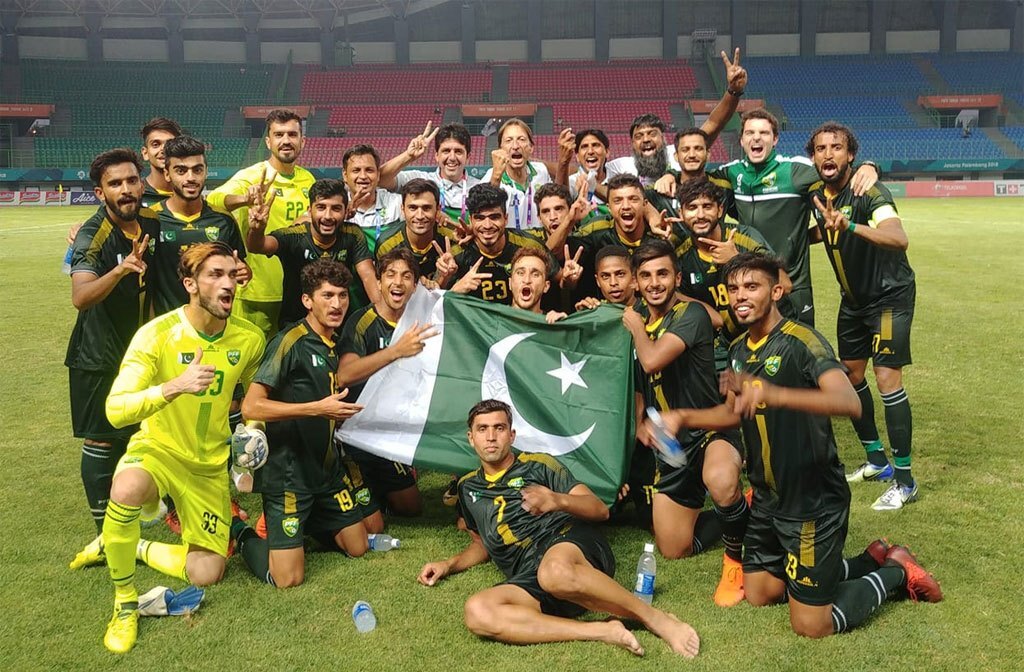 ---
FIFA sees 'encouraging developments' made by PFF Normalisation Committee
Chairman Humza Khan world body's statement is validation of good work done by committee
---
KARACHI: Pakistan Football Federation (PFF) Normalisation Committee (NC) Chairman Humza Khan has said that FIFA's statement saying it has seen 'encouraging developments' made by the NC during these challenging times of the Covid-19 outbreak is a validation of the work being done by the body to bring football in the country back on track, according to a media release.

FIFA said: "In terms of the work done by the PFF Normalisation Committee, we have seen encouraging developments as the Committee has been working hard to fulfil its mandate within a challenging environment."

PFF NC chairman Humza Khan said: "The FIFA statement is a validation of the work the PFF NC is doing to fulfil our mandate of bringing football back on track in Pakistan. I would like to reiterate that we want to hold elections as soon as possible and leave the PFF to the elected representatives."

As the Covid-19 outbreak brought a halt to footballing activities, the PFF NC chairman said that contrary to the misinformation emanating from certain sources, the PFF NC was working tirelessly to hold the elections as soon as possible.

From delays in handing over/taking over of the PFF House, accounts etc from the two factions to having to reconstitute the PFF Secretariat to hosting football events and tours, the PFF NC had a lot on its table. The formal election process is expected to start as soon as the health risk is over.

On the reconstitution of the Provincial Normalisation Committees, Humza Khan said: "We have tried our best to replace certain members with alleged links to either faction. We're making our best efforts to remove people who have any personal or business links with any of the football stakeholders. FIFA is in the loop with all the decisions that we take."

The PFF NC chairman further said that all funding it receives from FIFA is being audited and approval is sought from the world body for each and every expenditure. He said: "Due to the virus, at this point in time, the PFF NC has enacted a work from home policy in order to safeguard the health of its officials."

The PFF NC chairman also said that the virus and resultant lockdown had impacted plans for the men's and women's national teams as well as the PFF League season. "The PFF NC will make sure that football activity returns as soon as the situation is safe," he said.

The PFF NC Chairman said he has also taken note of several groups who were trying to spread false information regarding the NC and trying to sabotage the work that is being done.

With FIFA having placed health as its first priority, Humza Khan added that the NC was working with FIFA partners, the World Health Organization, to combat the coronavirus by launching an awareness programme. He also said the PFF NC will announce more initiatives to help Pakistan combat the virus in the near future.