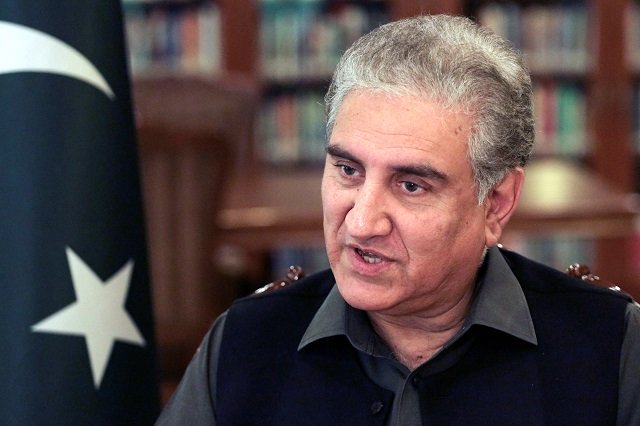 ---
Impact of G-20 debt relief for Pakistan would be 'substantial': FM
Qureshi says initial debt relief was for a year but could be extended since the situation was still evolving
---
ISLAMABAD: Foreign Minister Shah Mehmood Qureshi on Thursday said the decision by G-20 countries to give debt relief to developing countries will have "substantial impact" on Pakistan, allowing the country a much needed "fiscal space" to focus on the downtrodden against the backdrop of Covid-19.

Qureshi's statement came just hours after finance ministers of G-20 countries announced a major debt relief for 76 developing nations that included Pakistan.

The grouping of world's developed economies decided to freeze the debt payments of developing countries in order to allow them focus on fighting the novel coronavirus.

Speaking at a news conference, Qureshi said the initial debt relief was for one year but added the period could be extended since the situation was still evolving.

Asked to share the benefits for Pakistan, the foreign minister said Pakistan annually spent $10 to $12 billion on debt servicing. He said while the details were being worked out by the finance ministry, the impact of debt relief for Pakistan would be 'substantial'.

UNSG backs PM Imran's call of global initiative for debt relief

Since the outbreak of Covid-19, Prime Minister Imran Khan has been seeking debt relief for developing and poor countries. On April 12, he formally launched an appeal urging the international financial institutions and developed world seeking debt relief.

Qureshi said prior to PM'S appeal, the foreign office in consultations with the relevant ministries prepared a comprehensive plan for the debt relief.

For this purpose, Qureshi said he wrote letters and spoke to 30 foreign ministers over the past few weeks, seeking their help for Prime Minister Imran's global initiative for debt relief.

The foreign minister said the decision of G-20 was historic and would give major relief to the developing countries.

Qureshi credited the debt relief for developing countries to the prime minister, who was one of the first world leaders calling for such reprieve for developing countries.

Answering a question, Qureshi urged President Donald Trump to review his decision of suspending funds to the World Health Organisation (WHO). He said this was the time all countries should be united against the fight against coronavirus.

Trump, in an unprecedented move, halted $400 million funds for the WHO, accusing the UN affiliated body for misleading the US on corona virus.