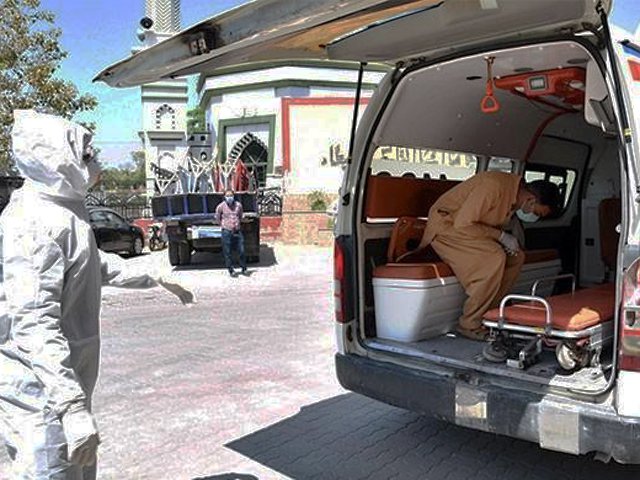 ---
Coronavirus outbreak may worsen after April 26 in Pakistan: professor
April 26 to May 10 can prove to be an alarming period in Pakistan, says Professor Masood Hameed Khan
---
KARACHI: The former vice-chancellor of the University of Health Sciences has claimed that the current outbreak of coronavirus can prove to be even more dangerous from April 26 to May 10 as the virus has been present in the country for more than 50 days.

It took 50-60 days for the virus to show its effect in the United States and Europe, said Professor Masood Hameed Khan.

Prof Khan said that the spread of coronavirus was limited across the globe in the first 50-60 days, after which, it caused a significant number of deaths.

Half of Pakistanis unaware of common risk factors for coronavirus

"The cycle of the virus is of 90 days. The virus was reported on Feb 26 in Pakistan, and now nearly 50 days have passed, but studying the behaviour of the virus, it could be said that the period extending from April 26 to May 10 can prove to be an alarming period in Pakistan."

The destruction caused by Covid-19 can create a grave situation, hence the government of Pakistan should strictly implement the lockdown, added the professor.

Khan also counselled the masses saying that it is the responsibility of each and every individual to help prevent the virus from spreading any further.