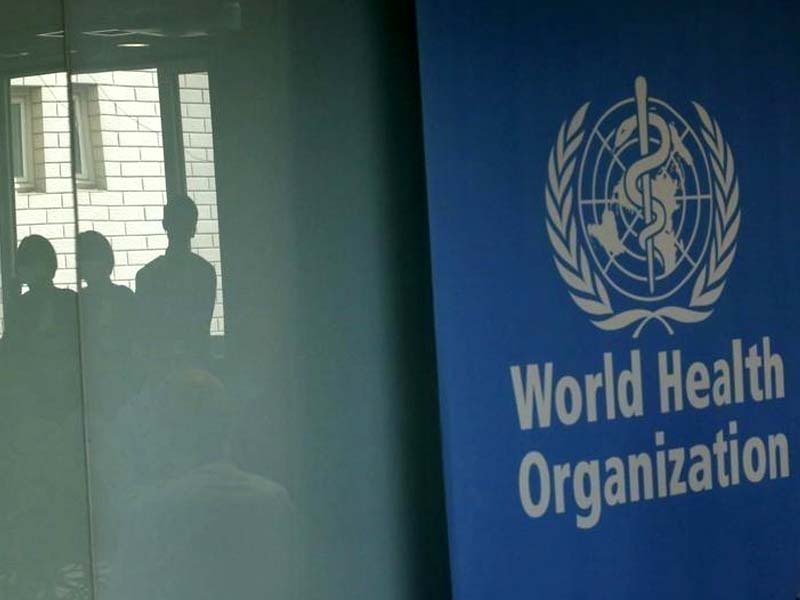 ---
Can influenza surveillance system help Pakistan identify coronavirus clusters? WHO thinks so
Social distancing difficult to implement in slums, says WHO's Mike Ryan while recognising Pakistan's Covid-19...
---
KARACHI:

For a country lacking a functional public healthcare system, Pakistan reels with a threat of the novel coronavirus spread in the slums threatening increased local transmission.

"It is very difficult for people to socially distance in areas like Karachi's slums," said World Health Organization Executive Director Dr Michael J Ryan while noting that the "structure of response in Pakistan is quite laid out" with the National Disaster Management Authority (NDMA) taking lead.

The statement came at press conference by WHO Director General Tedros Adhanom Ghebreyesus, Dr Ryan, and Technical lead Dr Maria Van Kerkhove from a boardroom in Geneva late Wednesday on the deadly pneumonia-like virus that crossed the global mark of two million infections and claimed over 129,000 lives.




It took a month for Pakistan to confirm 1000 novel coronavirus cases, a week to report its 2,000th case and less than a month for the tally to soar past 6,000.

The spike in cases was seen as the country's testing capacity increased. By mid-April, Pakistan had conducted over 89,000 tests out of which around 6,200 tested positive.

The ratio of negative to positive lab result stands roughly around 14.5:1 – in other words, less than 7 per cent of the tests conducted were positive.

For a population of more than 218 million, the country has conducted 0.3 tests per 1,000 people. In contrast, Malaysia has carried out 2.6, Bahrain 39.7, United Kingdom 4.3, United States 8.9, Italy 17.7 while India has conducted 0.2 tests per 1,000 people.

Although testing is a window onto the pandemic and its proliferation, limited capacity and criteria has made direct comparison of countries difficult. In Pakistan, travel history or contact makes a suspected case.




With a high rate of local transmission witnessed across the country, detecting symptoms at community levels is needed to isolate clusters. One of the options available to Pakistan is to use the existing National Influenza Centre in Islamabad.

Dr Ryan explained that influenza surveillance systems were being used all over the world and were "effective in picking up signals that the disease is at community level".

It was through a respiratory illness surveillance system that the Chinese authorities identified the novel coronavirus.

"The Global Influenza Surveillance and Response System (GISRS) has been in place since 1952 and has protected the world against pandemics and influenzas," Dr Ryan said while responding to a question by The Express Tribune. "Much progress has been made in retuning that system to keep a sentinel watch on spreads in communities… that whole system is now capable of doing systematic testing - not only as a testing for samples of influenza but also testing for samples of the Covid-19."

In this regard, WHO has introduced a pilot study to utilise existing respiratory disease system to identify individuals with coronavirus. "There are National Influenza Centre in countries across the world with laboratories that test for flu and other respiratory pathogens," Dr Kerkhove told The Express Tribune. "[WHO] uses that as basis to test for Covid-19 to build on an existing network."

A few weeks ago, she continued, the WHO began looking at collected sample being tested for influenza to check whether they had the coronavirus. "We have it up and running on a number of sites looking to see what per cent is positive of samples for Covid-19 vs influenza."

She said it is helping tracking "trends for influenza in the northern hemisphere where the winter is ending and also in the southern hemisphere where the winter season is beginning" and to help "distinguish between influenza and Covid-19".

In Pakistan, Dr Kerkhove said the WHO was working with its country office and partners who were considering to conduct a serologic survey "to actually look for the extent of infection from individuals who may be missed by surveillance systems entirely."




"It is very challenging in a country like Pakistan," reflected Dr Ryan as he recalled spending nearly three years on the polio eradication programme. "I've been to Karachi, Lahore, Peshawar, Balochistan - in some of the poorest communities and I personally know the challenges Pakistan faces in delivering an effective public health intervention in those circumstances."

"There are limitations," he said of drawback to social distancing. "Lockdowns do cost hardships. It is very important for the govt and NGOs are working to support local communities when they are suffering – not just with the threat of Covid-19 but also the consequence of restriction on movement and other things."

Preliminary research has shown that social distancing and lockdowns have flattened the curve and slowed down the spread of the disease.

Dr Ryan, however, had faith in the country's capability as he likened coronavirus surveillance to that of the polio eradication. "Pakistan continues to carry out good surveillance and has had one of the most effective surveillance for polio in the world. And not only for a surveillance system for the [polio] virus but has been doing extremely good environmental and other surveillance for it."

"The National Institute of Health, Aga Khan University Hospital and others are competent research units and there are great public health leaders like Rana Safdar and many others who can offer the leadership that Pakistan needs on the science side," he added.

Dr Ryan said the WHO trusted the government was "coming together both at national and provincial levels to provide the kind of leadership needed" to fight the war against the SARS-CoV-2.