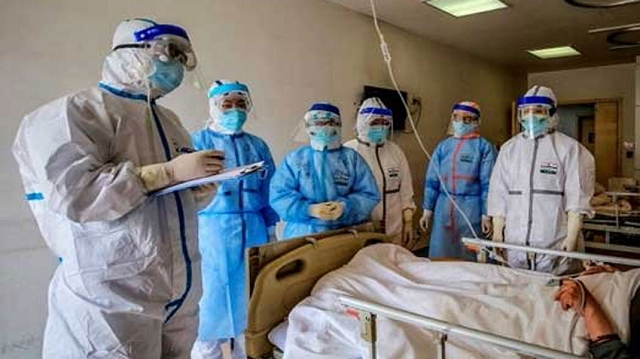 ---
Limited means to treat critical patients amid coronavirus spread
'Infected people arrive in critical condition, making treatment more difficult,' says experts in Karachi
---
KARACHI: With little knowledge on how to treat the novel coronavirus, medical experts acknowledged on Wednesday that resources are limited when it comes to treating the disease.

Medical consultants from across the country shared their experiences in dealing with the contagious virus in a webinar titled "Management of Severe COVID-19 Patients," organised by the Indus Hospital.

According to Dr Samreen Sarfaraz, an infectious diseases consultant at the Indus Hospital, most of the hospitals in Pakistan were using hydroxychloroquine (HCQ) in attempts to contain the disease's effects. She added that they were also using medical steroids for critical patients.

Dr Faisal Mehmood, from Aga Khan University Hospital (AKUH), too, discussed HCQ, saying that though it and some other drugs had shown effectiveness on some patients, these medicines came with serious side effects and could not be used for everyone.

According to Dr Amjad Mehboob, from Peshawar's Bacha Khan Medical Complex, patients were fearful about coronavirus and only arrived at hospitals when they were in critical condition, making it difficult to treat them. "If the patients begin to arrive a little earlier, at the asymptomatic stage of the disease, it may be possible to apply various treatments to them," he asserted. 

Published in The Express Tribune, April 16th, 2020.