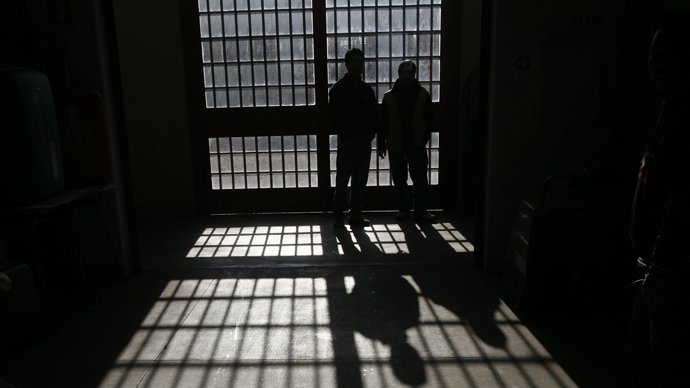 ---
37 prisoners test negative for Covid-19
Lahore Camp Jail's 59 inmates under treatment
---
LAHORE: As many as 37 prisoners have tested negative for coronavirus after the second test was conducted.

After the final result, they will be shifted to barracks. At least 59 prisoners from Lahore Camp Jail were under treatment on suspicion of being infected. A day ago, one prisoner had returned to jail after complete recovery.

Meanwhile, two officials of Lahore Police that had been tested positive and were undergoing treatment at Lahore Mayo Hospital have also been recovered.

Moreover, the authorities have identified 40 places that could be transformed into sub-jails for quarantining prisoners.Four of the places are situated in Lahore. The places can host approximately 10,000 people.

The locations were also surveyed for security measures by law enforcement agencies. These places had boundary walls, rooms and toilets.

There were reports of an outbreak of COVID-19 in jails across Punjab as well as lack of sufficient facilities.

To cope with the challenge, the authorities had been taking different steps. Earlier, they had shifted over 1,250 prisoners from Camp Jail Lahore to Hafizabad Jail.

The superintendent of District Jail had also asked the higher authorities to not send new inmates to the prison due to the insufficient health facilities there. Jail authorities have also been asked to implement the recommendations of the health department.

After the first COVID-19 positive case emerged in the jail, the health department briefed jail authorities about the preventive measures like sensitizing, cleanlining with chlorine and disinfection of jails. Besides, quarantine centres were also set up.

Meanwhile, the jail authorities had also written to Lahore police to ensure that the inmates released from jail do not mingle with the general public and stay at home for at least two weeks.

The jail authorities since then had been sharing the lists of those released from prison with Lahore police.

Published in The Express Tribune, April 16th, 2020.