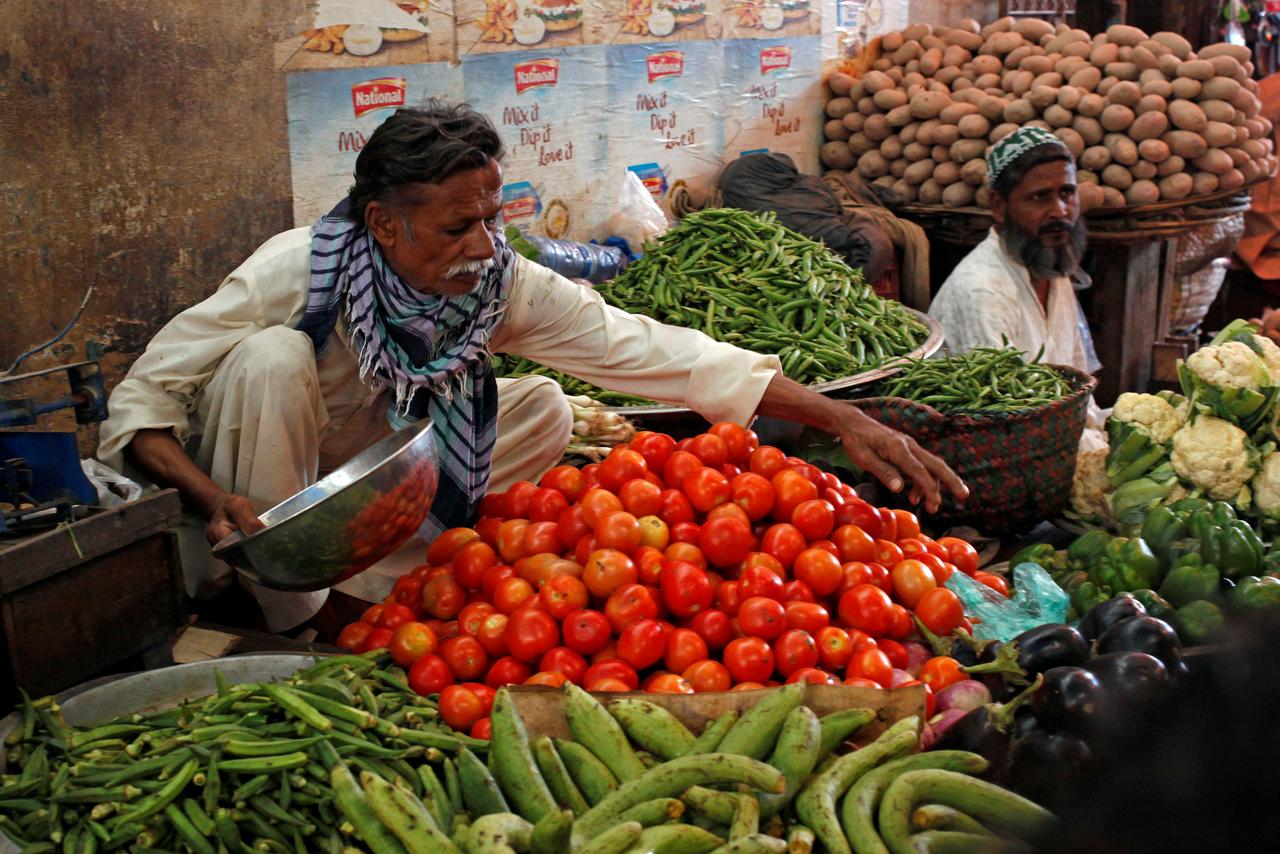 ---
Punjab govt mulls scraping Ramazan Bazaar plan
Considers cash aid to needy people to avoid crowding at makeshift markets
---
LAHORE: In order to avoid crowding in makeshift markets or during sale of essential commodities through trucks at sale points, the government is considering not to set up Ramazan bazaars this year.

Instead, direct financial aid to need citizens during the holy month is on the table.

The proposal was discussed during a cabinet committee meeting presided over by Punjab Senior MInister Abdul Aleem Khan on Wednesday.

Senior member of Board of Revenue and secretaries of agriculture, industries, livestock and food departments also attended the meeting and submitted their proposals for possible relief during the holy month with regard to their departments.

The meeting was informed that the deputy commissioners of 30 districts of Punjab had also voted in favour of not setting up Ramazan bazaars as the district administrations were already under considerable pressure due to wheat procurement and coronavirus-related activities.

The senior minister highlighted that recommendations regarding Ramazan bazaars had been sent to Punjab Chief Minister Sardar Usman Buzdar. These included that the bazaars should not be set up anywhere in the province this year, owing to the spread of coronavirus disease in the country.

The meeting also proposed an embargo over sale of commodities through trucks and sale points to avoid the spread of the virus. However, the CM will make the final call on the establishment of this year's Ramazan bazaars.

Among other proposals, the meeting discussed direct relief for residential consumers of power utility companies having electricity bills ranging between Rs1,500 and Rs3,000 a month.

The meeting indicated that the government is planning to provide the public relief at district level, across Punjab, through cash disbursement.

Addressing the meeting's participants, the senior minister underlined that direct relief would be given to citizens at any cost. "However, the government has to ensure safety of citizens at all times. The Ramazan package will benefit around two million families, which is 10 million citizens, across Punjab."

Speaking on the occasion, Punjab Finance Minister Hashim Jawan Bakhat said that the government will have to take special steps to minimise the problems of the people, especially during the month of Ramazan. "There is a requirement that no activity could be conducted which would endanger the lives of the citizens during this pandemic."

Meanwhile, Lahore District Commissioner Danish Afzal highlighted that the local administration had disbursed around Rs393 million among 31,850 needy persons under the Prime Minister's Ehsaas Kafalat Programme, in the provincial capital, during the last four days.

The quick disbursement of financial aid continued on the fifth day as well through 110 cash counters set up in 31 disbursement centres across the metropolis, he added.

Afzal stated that as many as 59,000 beneficiaries would be given cash under the Ehsaas Kafalat Programme.

Published in The Express Tribune, April 16th, 2020.