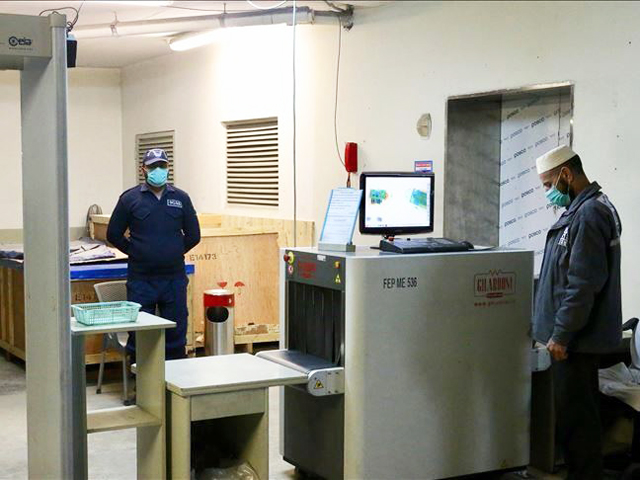 ---
Sindh CM expresses worry as virus claims six more lives
Besides 41 COVID-19 deaths, there are 15 unexplained ones suspected to be due to virus, he says
---
KARACHI: The novel coronavirus had claimed six more lives in Sindh while 150 more cases had emerged in the province, said Sindh Chief Minister during a press conference on Wednesday.

Expressing further worry over 45 COVID-19 patients being critically ill, the CM said, "This is the reason the government has extended the lockdown by 14 days and we will further tighten it to save the lives of our people."

He said that 1,532 samples were tested for the coronavirus between Tuesday and Wednesday and of them 150 were found to be infected, swelling the province's COVID-19 tally to 1,668. Besides, six more people succumbed to the contagion, he said, increasing the virus death toll to 41 - 2.4 per cent of confirmed cases - as of Wednesday morning.

"This ratio is quite high in comparison to the death ratio of several other countries," he said, adding that the rise in the number of deaths was the most worrying aspect of the pandemic.

Govt to allow congregational prayers after consulting ulema

In addition to the deaths of COVID-19 positive patients, there have been 15 unexplained deaths and the deceased showed the symptoms of the coronavirus, the CM revealed. "If we count those deaths too, the toll will rise to 56," he concluded.

According to the CM, the lungs of the patients whose deaths couldn't be explained had assumed the same shape as those of COVID-19 patients and experts, after examination, concluded that they died of the coronavirus.

The CM said that as of now, 748 coronavirus patients were isolated at their homes, 58 at isolation centres and 261 at different hospitals. Currently, 1,067 patients were under treatment in the province and 133 who had recovered by Wednesday were sent home, he said. Hence, the total number of recovered patients in Sindh now adds to 560.

On the basis of this data, "our patient recovery rate is calculated to be 33.6 per cent," the CM established.

Providing more details, he said that of 122 Tableeghi Jamaat members who tested positive for the infection, 110 had recovered.

He shared that the passports of some Tableeghi Jamaat members, who were foreigners, were kept at the organisation's headquarters in Raiwind from where they could be collected before the said members returned to their respective countries.

Think globally, act locally to defeat coronavirus: PM's aide

According to Shah, 5,000 members of the organisation were quarantined and the government had decided to conduct 1,000 tests daily to identify the infected among them.

Reflecting on the escalation in the number of coronavirus cases, the CM said, "The infection is spreading rapidly and extensive testing could increase the tally at an alarming rate. This had worried me and it is the reason I am stepping up measures and tightening lockdown so that people could be protected against the infection," he added.