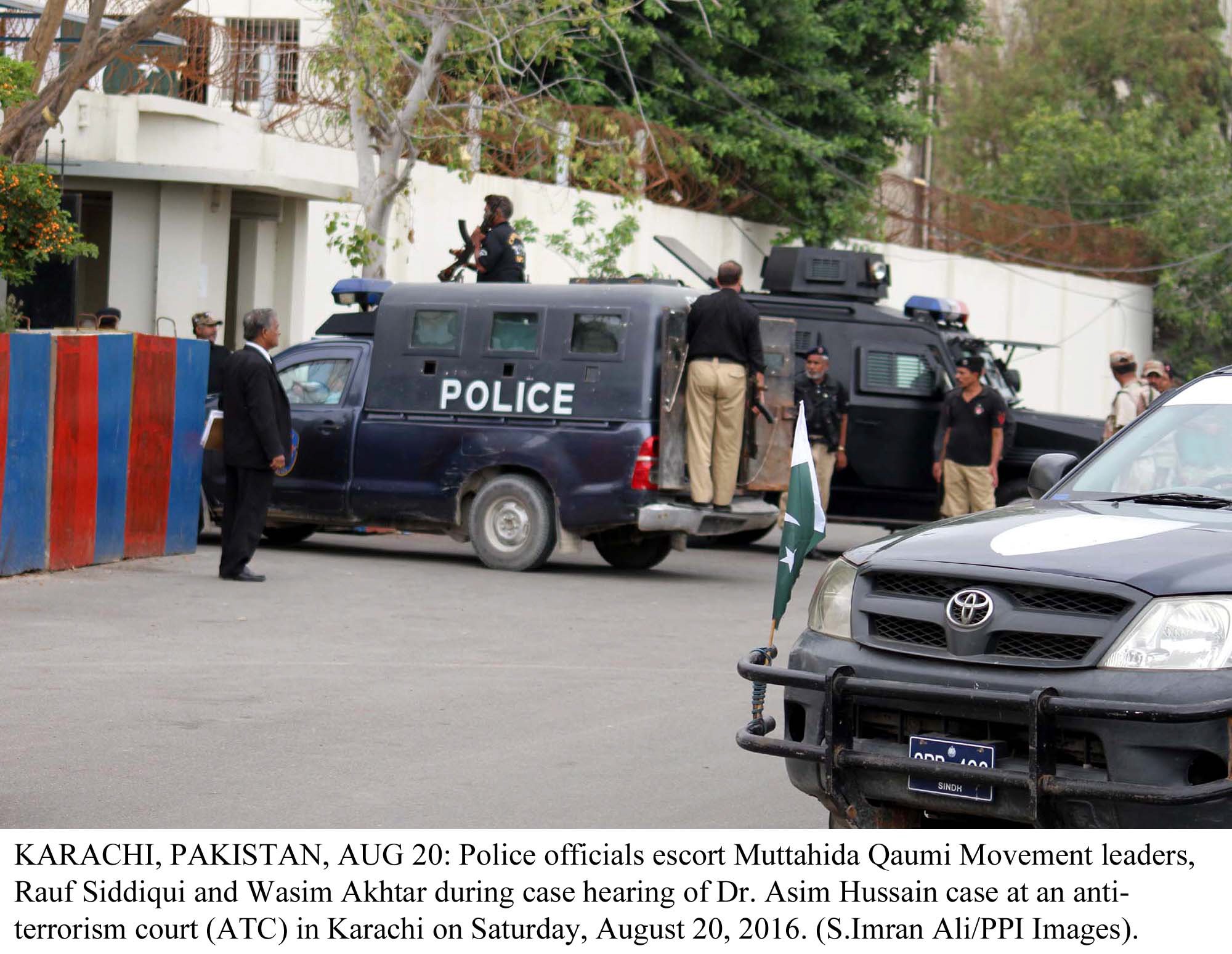 ---
Woman dies in police 'aerial firing' during ration registration in Karachi
Enraged residents allegedly attacked the police van in PIB Colony
---
KARACHI: A woman was killed when police carried out aerial firing to disperse a crowd gathered during a registration drive for ration distribution in PIB Colony, late on Tuesday night.

Two welfare organisations were reportedly registering people for ration distribution in Nishtar Basti, drawing large numbers of the needy. The PIB Colony police arrived on the spot after hearing about the gathering people and opened fire into the air to disperse the crowd.

An eyewitness narrated that a woman, identified as 25-year-old Saba, was watching the scene from inside her residence when she was hit in the head by a stray bullet. She died on the spot.

Enraged, area residents allegedly attacked the police van. However, another police team reached the spot to control the situation. The eyewitness claimed that the police official who reportedly opened fire, Azeem, had been drunk at the time.

Competing account

On the other hand, on Wednesday, the East DIG's spokesperson issued a notification, claiming that workers from Nishtar Society Welfare Trust and Shah Community Welfare Trust clashed while distributing rations. The notification says four patrolling police officials, namely Azeemuddin, Ashfaq, Zeeshan and Abrar, tried to break up the fight but the workers began quarrelling with them as well.

Govt to allow congregational prayers after consulting ulema

As a result, it asserts, they carried out aerial firing, accidentally shooting Saba and killing her.

According to the spokesperson, PIB Colony SHO Shakir Hussain and the DSP arrived on the spot and arrested all four cops, also taking bullet shells and pistols as evidence. The arrested men were examined at the hospital, while the evidence was sent for forensic analysis.

The body was handed over to the body after medico-legal formalities. While the family is reportedly hesitant to file a case, East SSP Tanveer Alam Odho has urged them to do so, saying that the police will otherwise register it on the state's behalf.

Separately, SHO Hussain stated that the police would carry out legal action against those who attacked the police van.