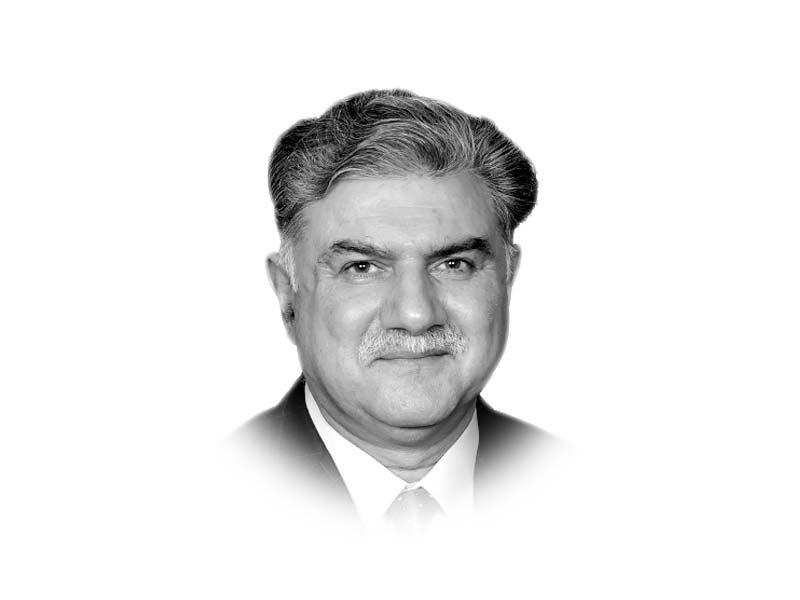 ---
Changes in global leadership — post-pandemic
Consequently, as analyses go, the US is faced with two stark choices
---
In a sullen turnaround, China, the sick man of Asia as characterised by the American media, has not only rebounded; adding insult to injury, it is providing official and personal humanitarian aid to the United States and Europe. Beijing has effectively filled the global leadership vacuum in the current pandemic at the cost of a less capable and unwilling US. In the continuing war of narratives involving the "Chinese virus", the US account has failed to gain traction.

In its aid blitz, China supplied more than 1,000 ventilators, 100,000 respirators, two million masks, 20,000 protective suits, and 50,000 test kits to Italy alone, hitting at the European solidarity in the face of strict exports of these items by European countries. Chinese medical teams, with generous supplies, were sent to France, Spain, Belgium, Iran, Iraq, the Philippines, Pakistan and Serbia; with the Serbian President calling the European solidarity "a fairy tale". The Alibaba Co-founder, Jack Ma, donated large quantities of testing kits and masks to the US and all 54 African countries as well.

China makes the most surgical masks and has jacked up its production by more than tenfold. It produces almost half of the N95 respirators used by health workers and vast quantities of antibiotics, fulfilling more than 95% of the US requirement. China has liberally shared the lessons it learnt with the world and provided hands-on guidance, where needed. The corona pandemic is considered as the first major global crisis of modern history with meaningful Chinese leadership.

In an essay in the November 2019 issue of Foreign Affairs magazine, "The New Geography of Global Diplomacy", China was slated to have surpassed US in an "underappreciated but crucial measure of global influence: the size of its diplomatic network". Effective 2019, Chinese diplomatic deployment is 276 posts compared to the America's 273. Likewise, China has 96 consulates compared to America's 88. Out of 96 Chinese consulates, 41 are in Asia and 28 in Europe, commensurate to its Belt and Road Initiative (BRI). Under Xi Jinping, China is no more the cautious middle kingdom and "hesitant power" of the recent past. It continues to emerge as a robust and confident power globally, particularly through its handling of the corona pandemic globally.

While America has lost faith in globalisation and international trade, considering most free trade agreements are toxic, China has embraced globalisation through the BRI with China-Pakistan Economic Corridor (CPEC) as its flagship project. While the US under Trump, with "America First" as its core value, is retreating from the global scene under its isolationist streaks, China learning from its "century of humiliation (1842 to 1949)" is shunning its characteristic complacency and fully embracing globalisation from Asia to Africa to Middle East to Europe. China knows that its economic resurgence after the economic liberalisation under Deng Xiaoping (1978-1992) was a result of global engagement. Deng's four modernisation goals in the fields of agriculture, industry, defence, science and technology and subsequent achievements provided contemporary China with cultural confidence, greatly enhancing her competitiveness.

As far as Sino-US ties go, irritants persist like a spike in anti-China sentiment due to the "Chinese virus", Chinese dominance of the 5G network, quantum computing, trade imbalances, treatment of Uighur Muslims and the currency war. However, as an example of waning influence, only three countries barred Huawei — the Chinese telecommunications giant — last year, when the Trump administration asked 61 countries to do so. Trump's brawls with the global leadership has badly eroded American leadership.

China — once criticised for a lack of innovative companies and low consumer spending — today has the world's hottest social media app TikTok that is more popular among American teenagers than Facebook. Most Chinese commerce, especially most in stores or online payments, takes place over two digital networks, WeChat and Alipay, instead of fragmented platforms as in the US. Their simplicity and retail innovations lead to emulation by Facebook and Google. Consumer spending is now 39% of China's GDP, shifting from sustenance to luxury.

China also leads the US by a wide margin as the world's leading funding sources for scientific R&D. Although the quality of US science remains higher, China is closing the gap. As an example of reverse brain-drain, a growing number of Chinese graduates of American universities are returning home. Militarily, China may compensate for its relative inferiority in nuclear weaponry with scaled-up confrontation in cyberspace, or space itself.

Although the full destruction of Covid-19 would only be visible after it has been contained, it has already begun to fundamentally alter the global economic landscape from US-centric to a China-centered economic order. Geo-economically, China had already exceeded America in its GDP-based on PPP — purchasing power parity. China, the global manufacturing hub, sees an economic opportunity in the looming crisis that would far outweigh its own losses. With renminbi poised as another currency of international trade, the dollar will lose its pre-eminence in the medium- to long-run. China soon will be encouraged to establish its own alternative to the IMF and WB. And that would be a game-changer.

Many anti-declinist theorists think China is not destined to replace or even match America, given her challenges like the dissent in Hong Kong, Xinjiang and Tibet besides bloated state-run companies and an aging work force. They consider China's rise is due to America's weaknesses as in falling wealth, income inequality and life-expectancy due to America's increasing "deaths of despair" from suicide, alcohol, and substance abuse.

They also cite the indispensability of the dollar, providing America with tremendous geopolitical leverage. However, new contenders like the debut of the renminbi, gold, Facebook's digital currency Libra, and other cryptocurrencies are working towards the de-dollarisation of the global economy. Today, 16% public US companies are "zombies" — earning too little even to pay interest on their debt. In 1985, the US owed $104 billion to the rest of the world, equal to a negligible 2.5% of its GDP. Today it owes a staggering $10 trillion or 50% of its GDP.

Consequently, as analyses go, the US is faced with two stark choices. To maintain its global primacy, it has to thwart and displace China in a zero-sum geopolitical competition, politically and economically — areas where it has yielded significantly and continues to do so. Alternatively, if the US aims at improving the lot of its citizenry — with deteriorating social conditions — it needs to cooperate with China. The second option, in a world beset by trans-border pandemics needing cooperation, is more sanguine. The long lines outside food banks in America with record number of people filing for unemployment benefits, may be the earliest harbinger of another superpower vanishing.

Published in The Express Tribune, April 16th, 2020.

Like Opinion & Editorial on Facebook, follow @ETOpEd on Twitter to receive all updates on all our daily pieces.