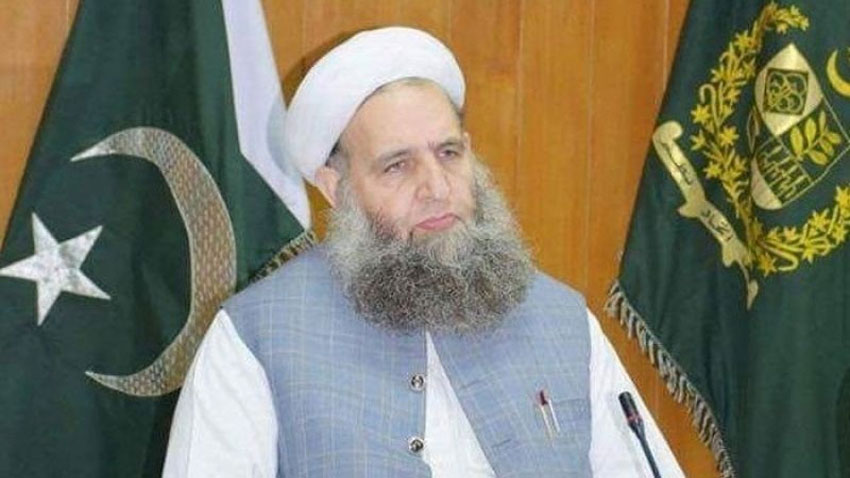 ---
Ulema to be consulted before decision on congregational prayers: Noorul Haq Qadri
Ulema from various sects to meet President Alvi on Staruday
---
Minister for Religious Affairs Noorul Haq Qadri on Wednesday said the decision regarding offering congregational prayers, like Friday prayers, Taraweeh and Aitkaaf will be made in unison.

"Decision will be made after consultation and understanding with the Ulema," the minister observed.

The federal minister further said that prominent scholars of all sects and politico-religious leadership will be taken into confidence in a meeting to be chaired by President Arif Alvi on Saturday.

Govt extends lockdown for two weeks, plans to open industries in phases

On April 14, religious leaders had demanded the federal government lift restrictions on congregational prayers at mosques in the country, saying prayers are essential for Muslims and should be allowed as long as safety measures are observed.

The joint statement by clerics and leaders of religious parties came as the nationwide tally of COVID-19 patients crossed 6,200, with over 100 deaths.

Prime Minister Imran Khan had also earlier assured the clergy regarding meeting religious scholars to discuss the restrictions on congregational prayers, imposed last month. A maximum of five people were allowed to gather for prayers at a time.

Prominent ulema call for lifting of ban on congregational prayers in mosques

"Restriction of three or five people at mosques is not proving practical, those who are sick, elderly should not come to mosques," Mufti Taqi Usmani, one of the top clerics in Pakistan, had stated at a media briefing in Karachi.

The restriction on congregational prayers has provoked a backlash in the country, with police officials attempting to halt Friday prayers being attacked by mobs at least twice in Karachi.