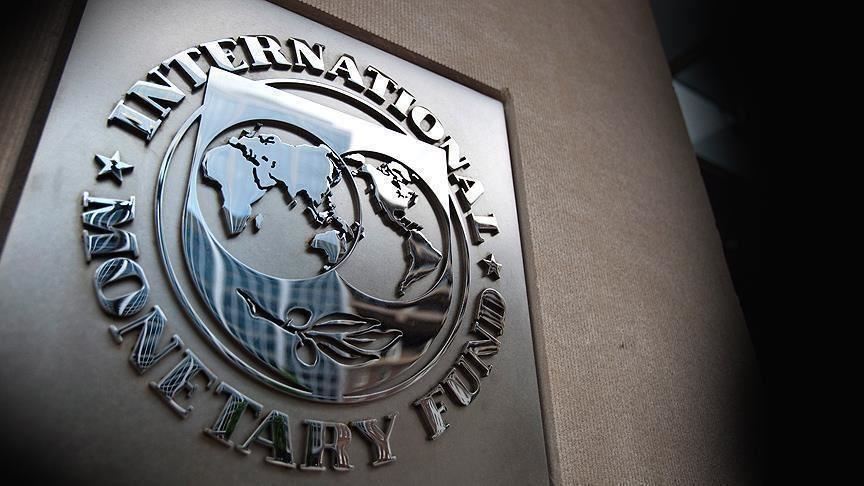 ---
IMF projects sharp fall in country's economy
The int'l money lender says unemployment rate in Pakistan will jump
---
ISLAMABAD:

Pakistan's economy may contract sharply by 1.5% this fiscal year, said the International Monetary Fund in its World Economic Outlook - the Great Lockdown report that also projects global economy slipping into worst recession in 90 years.

"The Great Lockdown, as one might call it, is projected to shrink global growth dramatically and a partial recovery is projected for 2021," according to the World Economic Outlook report that the IMF released on Tuesday.

The report has projected Pakistan's economy to contract by 1.5% this fiscal year - a downgrade of nearly 4% from its January 2020 report.

Before deadly contagious disease hit the world, the IMF had projected Pakistan's economy to post moderate growth of 2.4%.

For the next fiscal year, the IMF has projected that Pakistan's economy may recover and post a growth rate of 2%.

"Flattening the spread of Covid-19 using lockdowns allows health systems to cope with the disease, which then permits a resumption of economic activity. In this sense, there is no trade-off between saving lives and saving livelihoods," Economic Counsellor of IMF Gita Gopinath said.

The international money lender's preference to saving human lives over saving livelihoods is a manifest of capitalist system giving importance to human beings.

Prime Minister Imran Khan on Tuesday announced to relax lockdown restrictions and opened few industries like chemical plants, packaging, cement, fertiliser, mines, minerals, agriculture machinery, glass manufacturing, veterinary services, construction-related factories and export-related industries.

The IMF has projected that unemployment rate in Pakistan will also jump. But the country's current account deficit will narrow down to just 1.7% of its Gross Domestic Product as against earlier estimates of 2.6%.

For next fiscal year, the IMF has projected only 2.4% of GDP current account deficit.

The IMF is the second global financial institution that has projected recession after the World Bank this week forecast that Pakistan's national output may fall in the range of 2.2% to 1.3%, which will also hit personal incomes badly.

It will be for the first time in 68 years that Pakistan's economy will contract instead of posting any growth.

However, unlike the two Breton Woods System institutions, Pakistani authorities still projected positive economic growth in the current fiscal year.

The World Economic Outlook report expects a global growth in 2020 to fall to 3%.

This is a downgrade of 6.3 percentage points from January 2020, a major revision over a very short period.

This makes the Great Lockdown the worst recession since the Great Depression of 1929, and far worse than the Global Financial Crisis, according to the IMF.

The cumulative loss to global GDP over 2020 and 2021 from the coronavirus crisis could be around $9 trillion, greater than the economies of Japan and Germany, combined, according to Gita Gopinath.

The per capital income is projected to shrink for over 170 countries, including that of Pakistan.

Both advanced and emerging markets and developing economies are expected to partially recover in 2021.

Gopinath said that the pandemic may not recede in the second half of this year, leading to longer durations of containment, worsening financial conditions, and further breakdowns of global supply chains.

In such cases, global GDP would fall even further: an additional 3% in 2020 if the pandemic is more protracted this year, which means in worst case scenario the global GDP will shrink by 6%.

"If the pandemic continues into 2021, it may fall next year by an additional 8% compared to our baseline scenario," Gopinath said.

"Commensurate with the scale and speed of the crisis, domestic and international policy responses need to be large, rapidly deployed, and speedily recalibrated as new data becomes available," she added.

The IMF has projected that the imports in emerging economies may contract by 8.2% while in advanced economies by 11.5%.

Similarly, the exports in emerging economies will shrink by 9.6% as compared to 12.8% in advanced economies.