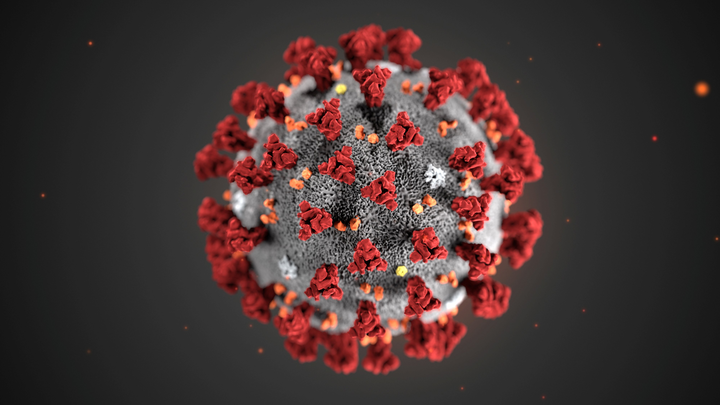 ---
Diplomats discuss Covid-19 fight
Some shut borders, others are conducting regular tests
---
With the novel coronavirus (Covid-19) pandemic engulfing the world, Eastern European and Central Asian countries on Tuesday laid out the measures adopted by each of them to protect their citizens, including the closure of borders, raising volunteer forces and offering financial assistance to businesses which stand to be most affected amongst others.

This was discussed during an online conference on "How Euro-Asian countries are ensuring preventive measures against Covid-19 and their suggestions for others." The conference had been organised by the Centre for Global and Strategic Studies (CGSS) in Islamabad. Envoys from Azerbaijan, Uzbekistan, Kazakhstan, Tajikistan and Russia participated in the dialogue.

At the outset, CGSS President Major General (retired) Syed Khalid Jaffery highlighted the importance of preventive measures taken at the regional level.

Brig Mansoor Saeed discussed the steps taken by Islamabad in battling Covid-19, including the volunteer Tiger Force which has been raised and their responsibilities.

Azerbaijan Ambassador Ali Alizada shared the preventive measures taken by his government, including a country-wide lockdown with limited mobility. He further said that his government had formed a special organization to control the spread of the pandemic.

Azerbaijan Embassy's Defence Attache Colonel Mehman Novruzov highlighted that Baku had launched special flights to bring its citizens back from around the world. He further stated that they are regularly conducting Covid-19 tests to limit the spread of the pandemic.

Tajikistan's Ambassador Ismatullo Nasredin said that officially, no case of Covid-19 has been reported in his country. Despite that, he said that his government was prepared to deal with any emerging scenario and that it was fully equipped to deal with the emergency witnessed in other countries.

As part of precautionary measures, he said that his government has closed all international borders while prohibiting all large gatherings.

Kazakhstan's Ambassador Akan Rakhmetullin noted that serious quarantine measures have been taken in his country to control the spread of the virus. He added that special measures have been taken for the most vulnerable citizens, including the provision of free groceries.

Furqat A. Sidikov, the ambassador of Uzbekistan, highlighted that all educational institutions and offices have been closed in his country to ensure social distancing. With Uzbekistan banking on tourism as a major part of its economy, Sidikov said that his government had launched special financial support for hotels and tourist agencies.

Russian Embassy's Defense Attache Colonel Anatoly A. Fedotov said that apart from taking measures within its borders, Moscow was sending aid to affected countries in the form of medical equipment as goodwill gestures. 

Published in The Express Tribune, April 15th, 2020.