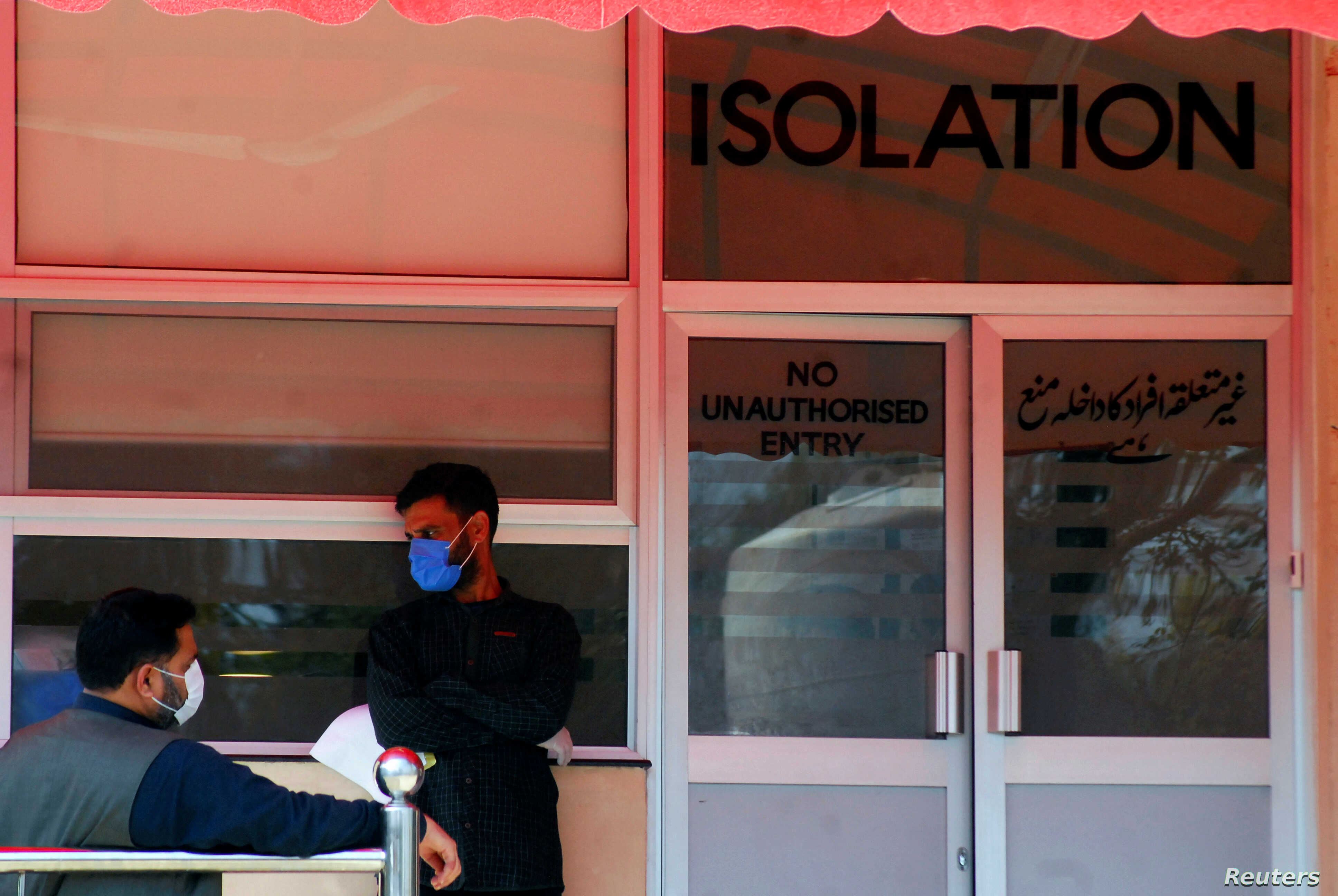 ---
Hanging by a thread: With no guidance, Sindh's coronavirus patients face uncertainty
Ayub's father ran from pillar to post for three hours before he could get him admitted to isolation ward
---
KARACHI: Last week, late Sunday night, 15-year-old Ayub*, a resident of Machhar Colony, complained of difficulty in breathing. He had tested positive for COVID-19 on Tuesday and neither Ayub nor his family had any idea how and when he had contracted the coronavirus.

Amid this state of confusion, fright and misery, as they saw Ayub's condition getting worse by the minute, his family members called their relatives to help shift the boy to a healthcare facility.

"We called [an] Edhi [ambulance] but the rescue team was hesitant to shift him," Ayub's father, Rashid*, told The Express Tribune. "However, another Edhi ambulance arrived within 15 minutes," he said, which dropped Ayub, Rashid and his brother, who had accompanied the two, outside Dr Ruth Pfau Civil Hospital, Karachi (DRPCHK).

"They [the hospital staff] first asked us to go to the trauma centre, where we were told to go to the Sindh Institute of Transplantation and Urology instead," Rashid narrated his misery. "I was running from one ward to the other so that my son could be treated. I am illiterate and had little idea where to get him treated."

Feeling completely helpless, he called his relatives from Lyari. In the dark of the night and dreary aura of the hospital, with the fear and uncertainty lingering over their heads, three others had joined Rashid in persistently pleading the hospital staff to guide them with respect to Ayub's treatment.

Eventually, one of Rashid's relatives, Abdul Sattar, contacted the command and control room set up in Karachi, but to no avail. He was told that his complaint was lodged and would be forwarded to the Chief Minister House in the morning.

"It appeared they didn't have any mechanism to guide patients and their families," observed Sattar. "We were continuously asking officials and the staff for help but were contacted by them in the morning when Ayub was already admitted to an isolation ward [at a hospital]." According to Rashid, it took them three long hours to get Rashid admitted to one.

When approached for comment, West District Deputy Commissioner (DC) Fayaz Alam Solangi said that the problem arose due to "miscommunication."

"We have [otherwise] given [clear] guidelines to people to contact the district control room if they need any help or guidance," he said. However, he added that he would order an inquiry to probe as to how come a patient was shifted to a hospital without proper protocol.

However, a health department official, on condition of anonymity, disclosed that there was no proper mechanism in place to guide patients and their families.

"A patient who is just a suspect or not too serious is to be referred to the facility at the Expo Centre and not to a tertiary-care hospital," he explained, adding that it was so because the system of major hospitals would likely to collapse if everybody was shifted there.

"If DCs and district health officials work properly, they would not just be helping patients but also hospitals," he said.

Meanwhile, Ayub is now stable and none from his family has tested positive for the coronavirus thus far. Though, the scare still looms large.

Sattar told The Express Tribune that Ayub's condition had "created panic" in the family and the neighbourhood where he lived. "There are around 50 families in the area, connected to each other like a family," he said, implying that any of them could have contracted the virus.

*NAMES CHANGED TO PROTECT IDENTITIES 

Published in The Express Tribune, April 15th, 2020.