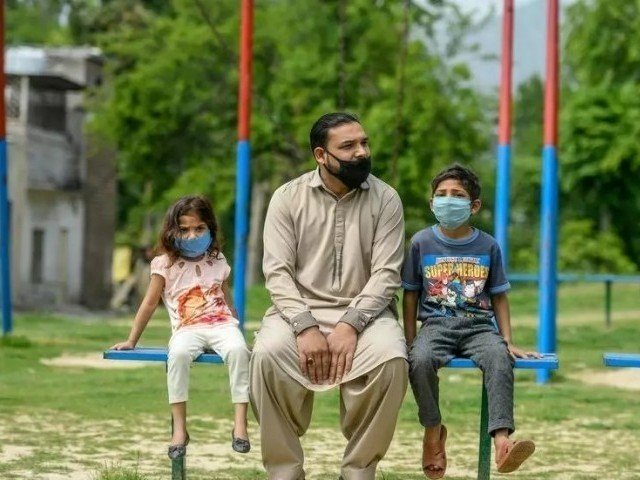 ---
Virus containing efforts: 'Sindh will fare better with Centre's support'
PPP minister says Sindh can only assure businesses of support if federal govt backs it
---
KARACHI: Sindh Information and Local Government Minister Syed Nasir Hussain Shah said on Tuesday that while his government was in favour of imposing a complete lockdown, it was only possible with the Centre's support. The provincial government has been under immense pressure from the business community, but it could only assure them of their unconditional support if the Centre backed it, he asserted.

"The Sindh government will do everything in its power for [the province's] business community and daily wagers, but it would have been easier to deal with the crisis had the federal government supported us since it has more resources," the minister remarked.  He said that the Sindh government was formulating standard operating procedures for businessmen and they were to be followed until the pandemic was controlled.

Talking about the lockdown, the provincial minister mentioned that all the countries facing the challenge of the coronavirus, including China, the United States, Italy, Spain, and India, had opted for a strict lockdown, adding that the countries that had imposed a strict lockdown were able to curb the spread of COVID-19.

The provincial government did not impose the lockdown willingly but it was the only option, he said, adding that it was more important to save lives as the economy could recover later.

"Economic activities have been suspended in almost all countries as governments are striving to save lives right now" and Pakistan's political leadership should also focus on keeping people safe, he maintained. Calling out federal ministers and Prime Minister Imran Khan for criticising the Sindh government, he said that the PM should focus on saving people's lives rather than spewing insults as he used to do from containers.

"While the Sindh government has been persistently trying to curb the spread of the coronavirus and save lives, few from the Pakistan Tehreek-e-Insaf (PTI) have started a blame game, trying to distract the provincial government from serving the purpose," he alleged.

The minister urged the PM to educate such people from his party on acting sensibly during this time of crisis, adding that PTI members better focus on serving people than pointing fingers at others, especially at Sindh Chief Minister Syed Murad Ali Shah and his government for the way they are dealing with the crisis.

Speaking about the distribution of ration among the needy, the minister said that ration was being distributed with the help of welfare organisations and a proper record of the exercise has also been maintained. "At least 300,000 needy families have been provided ration bags so far," he claimed. "The record of all these families is available with the Sindh government."

Published in The Express Tribune, April 15th, 2020.