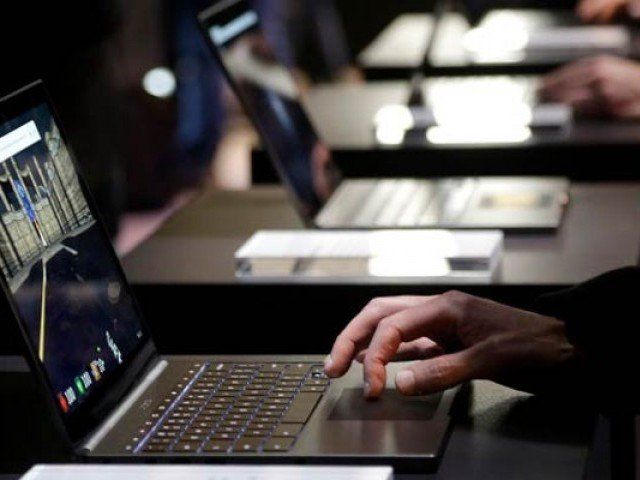 ---
Punjab bureaucracy operates remotely through virtual channels
End-to-end encrypted e-government system allows officials to stay connected and on duty amid province-wide lockdown
---
LAHORE: While the country remains hemmed in by another few weeks of lockdown during the mounting COVID-19 threat, Punjab government has decided to take the virtual route and continue operations through its digital channels.

The E-government system developed during President Gen Pervaiz Musharraf's time, has enabled Chief Minister Punjab as well as the province's civil and police bureaucracies to uninterruptedly carry out all government affairs through video-link amid the contagion risk.

The virtual system was launched several year ago with the intention to allow civil and police bureaucracies to connect with top officials for exchange of information and guideline. The System Network Administration (SNA) for the service was developed at provincial and divisional levels and comprised of three to five staff members who oversaw day-to-day operations. Under this system, the province's chief secretary could simultaneously connect with all divisional commissioners, district deputy commissioners and provincial administrative secretaries. On the other hand, it also allowed the Inspector General of the province to connect with all regional and district level police officers at the same time.

According to Punjab Chief Secretary Major (retd) Azam Suleman Khan and Inspector General Police Dr Shoaib Dastagir, using the video-link system of yesteryear has enabled the provincial government of today to continue functioning without any interruptions in times of lockdown. "To make this possible, we have an IT staff of two to three officials on the backend, who operate the system on divisional and district level in the province. They help us connect to other secretaries and commissioners so that we can remain updated about all developments pertaining to the virus and the lockdown," said the provincial chief secretary talking about the virtual platform. "All departments working on the frontlines have been appointed their focal persons to operate the video-link system, whose data has been provided to the Punjab Information Board. Furthermore, all departments have their own accounts to log into the system and data pertaining to the video-link conference always remains secured," he further informed.

However, despite the chief secretary's claims, some information technology experts have been questioning the extent of the virtual platform's security in regard to international services like ZOOM and Skype. Addressing the concern, officials who use the Punjab government's video-link system shared that it has a one-time password for each call. "Focal personnel are given a new password each time. A back-up system is also maintained and all communication on the system remains completely secure."

On the other hand, Punjab IG Dr Shoaib Dastageer shared that he also has been effectively using the virtual platform to constantly remain in contact with all regional and district police officers. "RPOs and DPOs are using the system to hold conferences while all police officers are using it to regularly report field affairs from wherever they are posted," said Dastageer.

According to Punjab Information Technology Board Chairperson Azfar Manzoor, the video-link system being used to keep the government machinery connected in times of lockdown, is end-to-end encrypted, which keeps all official communication remains secure at all times. "The system introduced by the Punjab Information Technology Board has enabled all provincial government departments and related officers to continue operations from their home, vehicle or any location through a variety of devices like desktops, laptops or tablets. This allows for seamless communication, especially in a time when constant exchange of information is required for all departments to work together in the fight against coronavirus," Manzoor told The Express Tribune. 

Published in The Express Tribune, April 15th, 2020.