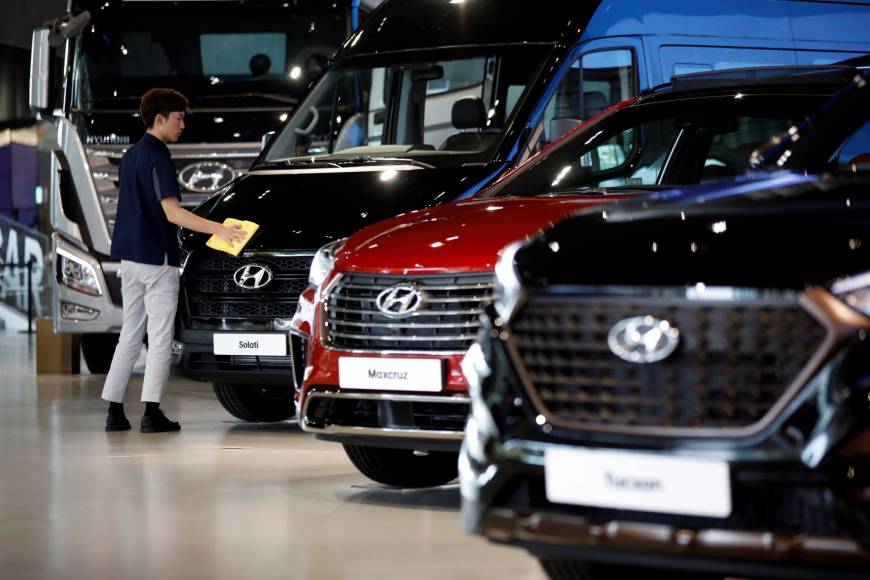 ---
KARACHI: The Indus Motor Company (IMC) has hiked the prices of Toyota Yaris, Corolla and IMV variants in the range of Rs120,000 to Rs500,000 on account of rupee depreciation against the US dollar.

"This sudden rise in the exchange rate has resulted in an increase in cost of completely knocked down (CKD) units and local parts along with a hike in prices to our vendors," stated a notification sent by the company to its dealers. "Thus, this situation has made it extremely difficult for IMC to hold the current retail selling prices and therefore, we are compelled to pass on a part of this impact to the market."

According to the notification, the company increased price of Yaris 1.3 GLI MT variant by Rs120,000 to Rs2.469 million and 1.3 GLI CVT variant by Rs130,000 to Rs2.649 million.

Yaris model 1.3 ATIV MT and ATIV CVT were made costlier by Rs130,000 each to Rs2.579 million and Rs2.729 million, respectively. IMC increased cost of Yaris 1.5 ATIV X MT by Rs140,000 to Rs2.789 million while price of Yaris 1.5 ATIV X CVT was inflated by Rs150,000 to Rs2.959 million.

The Japanese car maker hiked the price of IMV variant I 4x2 STD and IMV I 4x2 deckless by Rs200,000 each taking their new prices to Rs3.749 million and Rs3.499 million respectively.

It inflated prices of IMV I 4x4 and IMV III STD by Rs250,000 each to Rs5.099 million and Rs5.499 million, respectively.

The company hiked IMV model Revo GMT, Revo G AT and Revo VAT by Rs300,000 each to Rs5.899 million, Rs5.199 million and Rs5.549 million, respectively.

Fortuner Lo and Fortuner High became costlier by Rs400,000 to Rs7.699 million and Rs8.399 million, respectively.

Similarly, the company hiked prices of its Fortuner Diesel and Fortuner TRD by Rs500,000 each to Rs9.149 million and Rs9.399 respectively. In its Corolla product line, the price of 1.6 MT variant was raised by Rs110,000 to Rs3.159 million while the price of 1.6 AT variant was inflated by Rs160,000 to Rs3.3 million.

The company raised Rs180,000 on Altis 1.8 MT, Altis 1.8 CVT and Altis 1.8 Grande MT taking their respective prices to Rs3.479 million, Rs3.629 million and Rs3.679 million. On the other hand, price of Altis 1.8 Grande CVT rose by Rs200,000 to Rs3.899 million.

"Production activity of the auto sector is halted due to the coronavirus pandemic and the latest round of rupee devaluation against the dollar has added to the woes of the auto sector," said BMA Capital Investment Analyst Hayat Khan. He added that although people were not buying costly cars because they were considered to be a luxury but car demand may increase post lockdown because suspension of public transport caused troubles for people who were required to travel to work during lockdown.

Published in The Express Tribune, April 15th, 2020.

Like Business on Facebook, follow @TribuneBiz on Twitter to stay informed and join in the conversation.
COMMENTS
Comments are moderated and generally will be posted if they are on-topic and not abusive.
For more information, please see our Comments FAQ