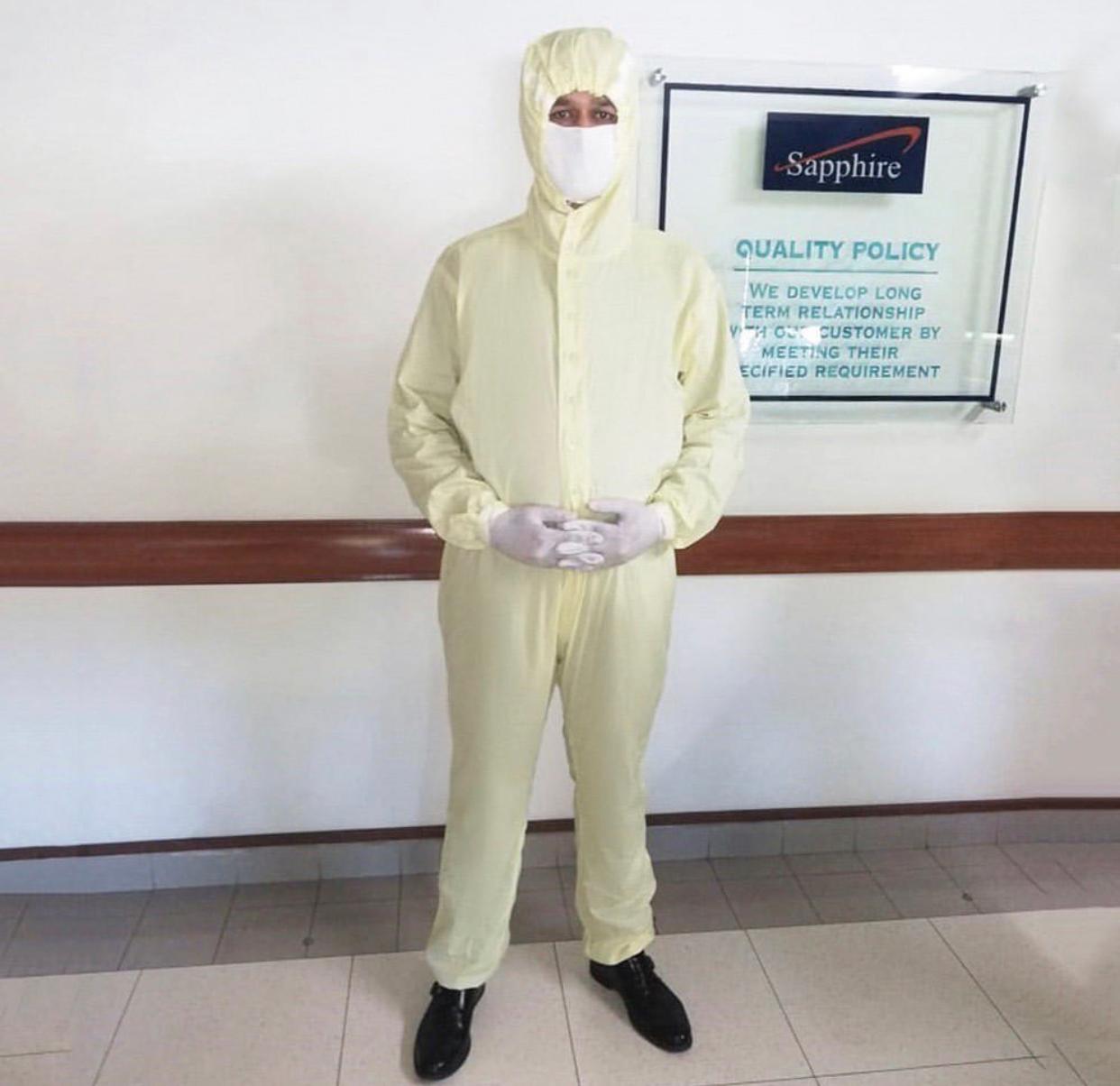 ---
Sapphire donates protective kits for healthcare professionals
Brand follows Asim Jofa, Maheen Khan, Deepak Perwani and Outfitters in doing so
---
After Asim Jofa, Maheen Khan, Deepak Perwani and Outfitters, Sapphire is the latest local clothing brand to donate protective gear for healthcare professionals to combat COVID-19.

The popular fashion brand had announced the donation on its Instagram account earlier this week.

"Currently, we're facing a situation that no one could really prepare for. In response to the current outbreak of #covid19, Sapphire has decided to donate protective kits to healthcare professionals working tirelessly to serve this nation," the post read.

https://www.instagram.com/p/B-6xD1FnTd9/

It went on to add: "We believe it to be our responsibility to do whatever we can, in these dire times, to help our country go through this crisis. We are truly grateful to all workers on the front line, making us and the country cope up with times which are really uncertain."

The brand also urged the general public to do their bit to fight the global pandemic. "While we're doing what is in our capacity, we urge you to play your part because only together we can beat this," the post further shared. "Thank you for your love and support,
Sapphire Family."

The nationwide tally of COVID-19 patients has reached 5,782 with 2,826 cases in Punjab, 1,518 in Sindh, 800 in Khyber-Pakhtunkhwa, 231 in Balochistan, 233 in Gilgit-Baltistan, 131 in Islamabad, and 43 in Azad Jammu and Kashmir.

The virus has claimed 96 lives while at least 1,378 coronavirus patients have recovered.

The number of cases has continued to soar despite the country being under lockdown for the third consecutive week.

Have something to add to the story? Share it in the comments below.