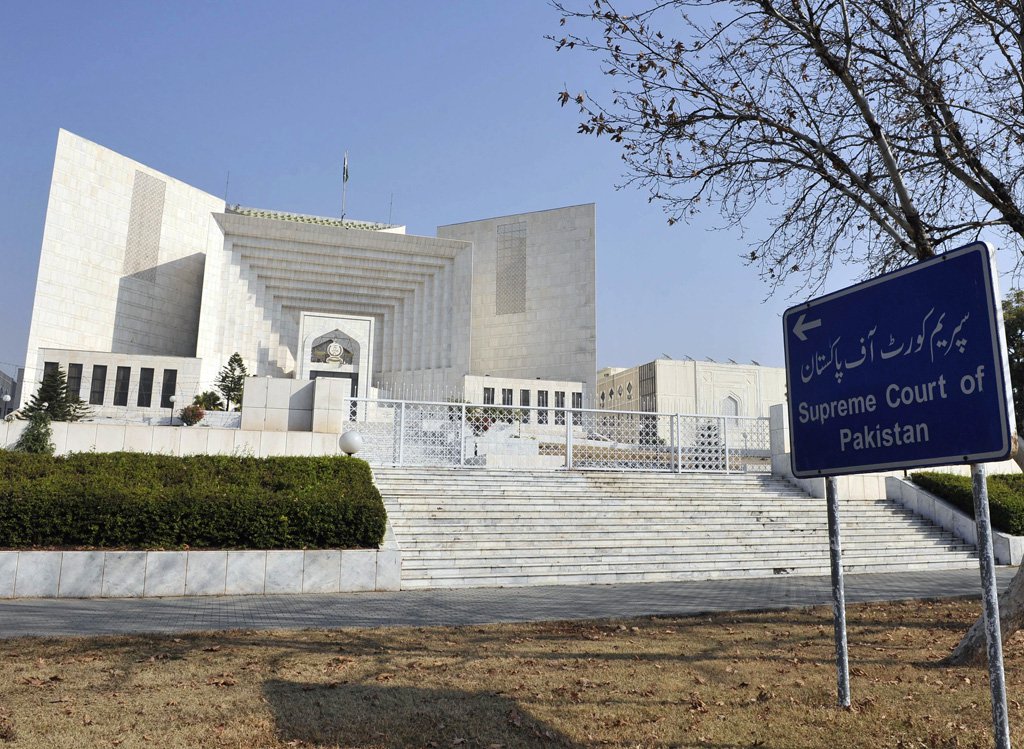 ---
Member of CJP's office staff tests positive for COVID-19, top judge, family also tested
Tests of other judges and their staff members, who are in Islamabad Registry, are also underway
---
ISLAMABAD: A member of Chief Justice of Pakistan Gulzar Ahmed's staff tested positive for COVID-19 after which tests of the CJP and his family were carried out on Tuesday.

According to sources, tests of other judges and their staff members, who are in Islamabad Registry, are also underway.

The CJP did not preside hearing of any case today.




Earlier on Monday, The CJP Ahmed raised questions over the size of the federal cabinet that includes a large number of unelected advisers and special assistants as he once again expressed dismay over the federal government's measures to deal with coronavirus pandemic.

CJ takes his first suo motu notice on corona crisis

"Advisers have been given status of the federal ministers but despite this larger number of advisers, there is no betterment in the federal government performance to deal with the pandemic," the CJ remarked while heading a five-judge larger bench hearing a suo motu case on COVID-19.

"What is the point of a 49-member cabinet?" he asked.

When he came to power in August 2018, Prime Minister Imran Khan had expressed his resolve to run the affair of his government through a small cabinet. However, following the tradition of the previous government, he continued to increase the size of his government in the coming months.

Right now the federal cabinet comprises 49 members, including five unelected advisers and fifteen unelected special assistants.

Without naming anyone, the CJ noted that allegedly corrupt individuals have been inducted in the cabinet. He wondered how despite having a number of advisers, the PM is ignorant about the issues related to subsidies.