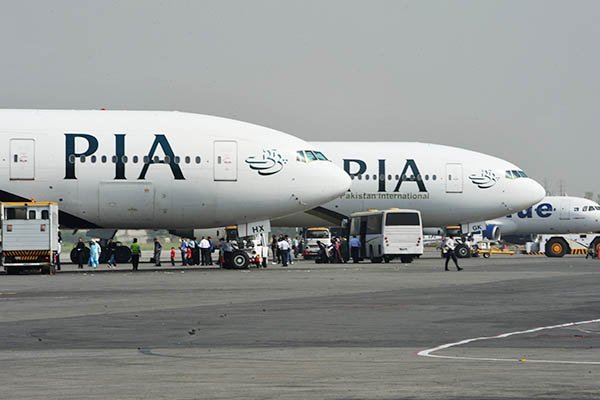 ---
PIA to continue repatriation efforts for Pakistanis stranded abroad
Flight reservations can be made at the PIA office, website or via call centre
---
ISLAMABAD: The Pakistan International Airlines (PIA) would continue relief operations to repatriate stranded Pakistani citizens from various countries, informed the PIA spokesperson on Tuesday.

The national carrier would operate its flights from Islamabad to Manchester on April 17 and 18. Two PIA flights PK-8852 and PK-8894 will depart from Islamabad to Seoul South Korea on April 17.

Similarly, a special PIA flight would depart from Karachi to Jakarta, Indonesia on April 18, whereas two flights would depart for Toronto, Canada from Islamabad and Karachi on April 15 and April 19 respectively.

Next phase of special flights starts today: FM

The flag carrier's special aircraft would repatriate Pakistani citizens stuck in Dubai on April 17, whereas flight PK-8889 will bring back Pakistanis stranded in Jakarta on April 18.

PIA has advised people who have not yet been contacted by PIA embassy staff for reservation of flights to immediately contact the national carrier's offices.

The spokesperson added that reservations can be made at the PIA office, website or via call centre. Tickets can also be purchased from Pakistan, which can be used by passengers coming back to their country.


 Foreign minister Shah Mehmood Qureshi had on Monday informed the parliamentary committee on novel coronavirus crisis that the next phase of special flights to bring back stranded Pakistanis will start from Tuesday (today).


"Nine flights will bring 2,000 people. Flights in next phase will arrive in Lahore, Karachi, Multan, Peshawar and Faisalabad," he told the Special Committee on Affectees of Coronavirus (COVID-19).