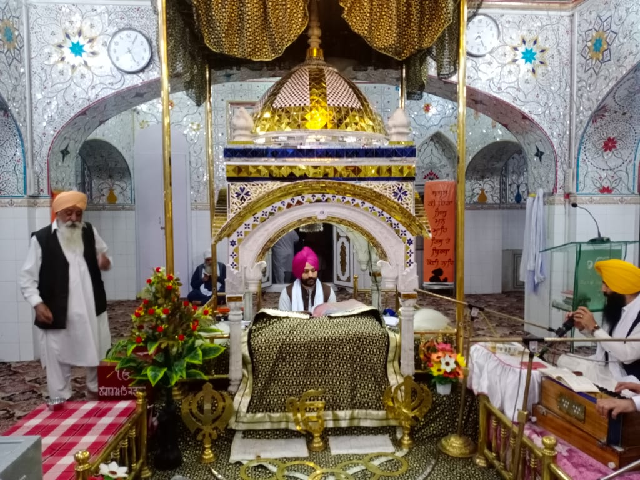 ---
Sikh community celebrates Baisakhi festival in a simple ceremony
Special prayers were carried out by the Sikh community for the safety and prosperity of the country
---
A simple ceremony of the Baisakhi festival was held at the Gurdwara Panja Sahib in Punjab on Tuesday.

Baisakhi is a historical and religious festival in Sikhism and Hinduism. It is usually celebrated on April 13 or 14 every year and celebrates the start of the month of Baisakha.

Sikh Gurdwara Prabandhak Committee (SGPCP) President Sardar Satwant Singh and Evacuee Trust Property Board (ETPB) Dr Aamer Ahmed shared their best wishes for the local and international Sikh Sangat.

Special prayers were carried out by the Sikh community for the safety and prosperity of the country in the wake of the novel coronavirus.

This year, pilgrims from India and other parts of the world are unable to participate in the festival as the country is under lockdown – imposed to stem the spread of COVID-19.




SGPCP president told The Express Tribune that in 1699, the 10th Guru of the Sikhs founded the Sikh Panth. "He gave Amrit to his five loved ones and gave an identity and name to those who believed in the Guru Nanak."

The people of Punjab also celebrate Baisakhi — a traditional harvest festival — on the same day. Therefore, both festivals are celebrated together.

Satwant Singh said that 3,000 pilgrims come from India, Canada, UK, Australia, the US and other parts of the world to attend the Baisakhi festival and Khalsa anniversary. "We also invited them this year, but due to coronavirus lockdown, they could not attend."