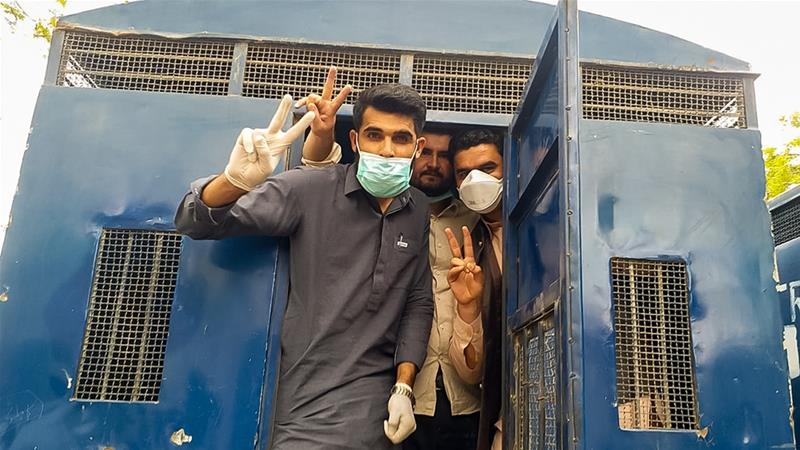 ---
Number of virus infected doctors rises to 17 in Punjab
Two lady doctors are among the confirmed coronavirus patients in the hospital
---
MULTAN: Two more doctors and two nurses of Nishtar Hospital have tested positive for new coronavirus.

The test results of 150 medical staff at the hospital have increased the number of doctors confirmed as suffering from coronavirus infection to 17.  Diagnostic tests of medical staff at the burn unit and other wards will also be carried out. Reports of 80 staff members were received on Sunday night, while more than 70 reports of doctors, nurses, paramedical staff and other patients were issued on Monday. Two lady doctors are among the confirmed coronavirus patients in the hospital.

The latest batch of test results shows that two other patients also tested positive for the virus.

Although the pandemic has affected a number of doctors and paramedics, most of the staff at Nishtar Hospital is still deprived of safety kits. The Pakistan Medical Association's local leader Dr Masoodal Rauf Hiraj has warned that things will get worse if safety kits are not provided to the medical staff treating patients amid the coronavirus outbreak.

Published in The Express Tribune, April 14th, 2020.