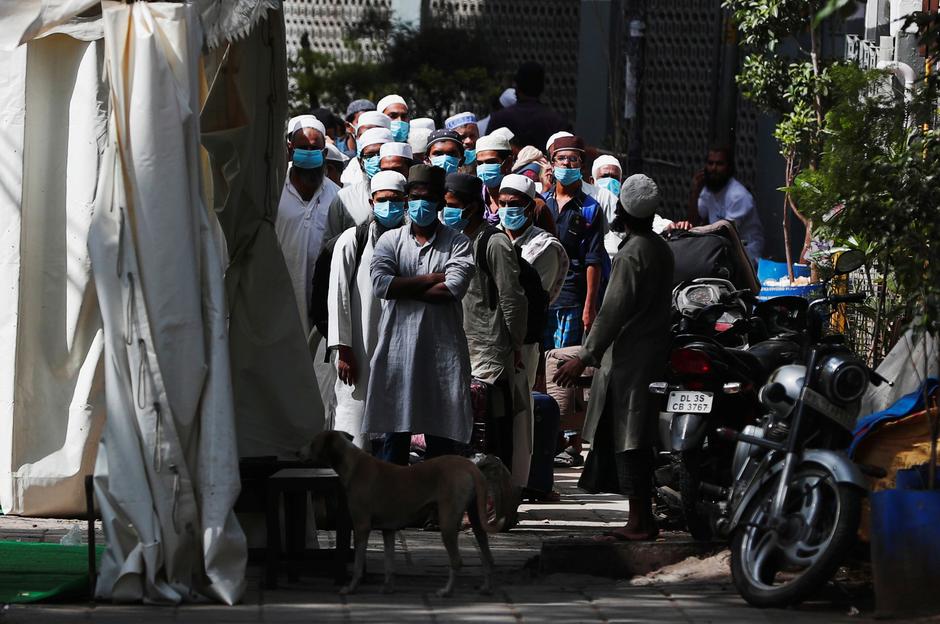 ---
Charities on the forefront of relief work
Social welfare organisations hand out rations, protective gear and medical items amid crisis
---
KARACHI: Prominent non-governmental organisations (NGOs) in the country have generated Rs4 billion for relief work during the COVID-19 health emergency, giving out rations, protective gear and medical items as well as carrying out food drives for the needy, daily-wage workers, the transgender community and religious minorities.

Social welfare organisations in the country have always worked beside the government and assisted it wherever possible in times of crisis. The coronavirus pandemic is no different, with NGOs working on the frontlines. These include the Al Khidmat Foundation Pakistan (AKFP), Saylani Welfare Trust (SWT), Alamgir Welfare Trust (AWT) and Jafaria Disaster Management Cell (JDC).

Speaking to The Express Tribune, AKFP media and marketing general manager Umair Idrees claimed that the foundation had spent Rs620.51 million in relief efforts between March 18 and April 10. He further maintained that it had also sprayed 9,610 mosques, temples and churches as well as 126 hospitals with disinfectant.

COVID-19 to worsen gender inequalities in Pakistan

According to an AKFP report, 3.63 million individuals are beneficiaries of the organisation's services.

Idrees added that the AKFP has also offered its 28 hospitals to the government as quarantine centres if needed, while awareness desks have been established at all AKFP offices, laboratories and hospitals.

He further stated that with thalassemia patients facing difficulties due to declines in blood donations amid the crisis, the AKFP had arranged blood donation camps in different cities.

Meanwhile, AWT administration director Rehan Yaseen stated that in the current situation, the trust had allocated Rs500 million for relief efforts, of which Rs300 million have already been spent between March 20 to April 11.

He told The Express Tribune that the AWT had largely kept its focus on the health sector, which is neglected by other organisations, adding that they were also concentrating on distributing relief goods in rural areas and suburbs, instead of just urban areas. According to him, the trust was giving Rs3,000 to each deserving family, helping to cover the costs of rations for 15 to 30 days.

36,000 Pakistanis stuck in UAE, Qatar, Oman

The SWT has also allocated Rs2 billion for aid during the COVID-19 emergency. According to SWT media coordinator Arsalan Ahmed Siddiqui, the organisation is distributing rations worth Rs40 million daily across Karachi.

He added that in a single day, 500 litres of milk and 100,000 ration bags were being distributed among the underprivileged in the city. "Initially, we [SWT] started distributing rations in different areas, but people did pay heed to social distancing, which caused problems. Now, the rations are being distributed under the supervision of the Rangers and the police at a few certain points," said Siddiqui.

Meanwhile, the JDC, though a smaller organisation with fewer volunteers, is one of the most enthusiastic ones taking part in the relief activities, without showing any partiality. JDC general secretary Zafar Abbas, through a Facebook post, claimed that the organisation had been distributing aid worth millions of rupees in the ongoing crisis. 

Published in The Express Tribune, April 14th, 2020.