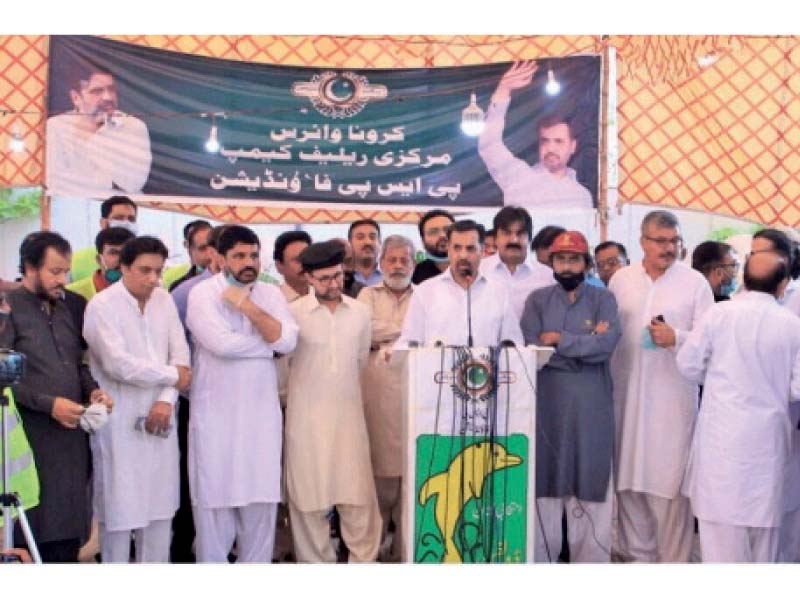 ---
Kamal urges federal, provincial govts to shun differences
PSP chief says infighting dangerous for country at times of crisis
---
KARACHI: Pak Sarzameen Party (PSP) chief Syed Mustafa Kamal urged the federal and provincial governments to set aside their differences and get on the same page as the coronavirus outbreak worsens.

Addressing a press conference on Monday, he maintained that nations around the world had put their differences behind them and were working together to tackle the pandemic, whereas, in Pakistan, the Sindh and federal governments were fighting like children, which was dangerous for the country.

Governments around the world were facilitating their doctors and paramedics as they work tirelessly to treat COVID-19 patients, whereas doctors here were protesting for lack of protective kits, Kamal pointed out. Lambasting the government, Kamal said that due to its incompetence, several doctors and paramedics had contracted the disease.

Bringing up a suggestion he had made previously, he said that the government should have worked with 150,000 representatives of the local government bodies, while political parties should instruct their workers to join hands with them too. 

Published in The Express Tribune, April 14th, 2020.