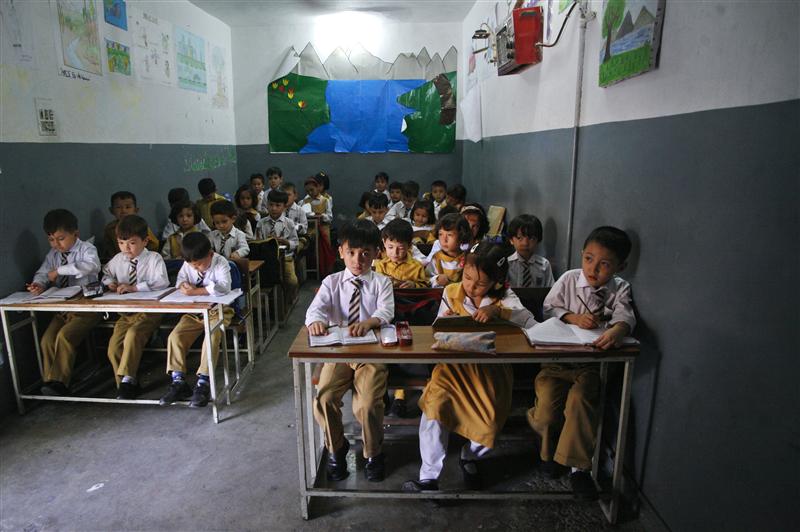 ---
Authorities receive complaints about school fees
DIRPIS also seeks explanation from schools over non-payment of staff salaries
---
KARACHI: The Sindh School Education Department has received around 800 complaints so far regarding failure to provide concessions in school fees for April and May and the non-payment of salaries to school staff.

Out of the complaints received, around 75 per cent were against private schools that were not offering the 20 per cent concession, ordered by the Sindh government, in the fees, while the rest pertained to the non-payment of salaries.

The Directorate of Inspection and Registration of Private Institutions (DIRPIS) issued letters to 35 schools, seeking explanation within a week for not offering the concession in the fees, while 29 schools also received similar letters over the non-payment of staff salaries.

Many parents and students had maintained in their complaints that they were handed the fee vouchers without the government-mandated concession, in a clear violation of the directives, said the letter. Schools have been directed to return the overcharged amount to the parents within seven days or adjust the extra amount in the next month's fees.

COVID-19 to worsen gender inequalities in Pakistan

Meanwhile, the letters issued to the schools over non-payment of salaries for March, highlighting the violation of the government's instructions, directed them to dispatch the salaries to the staff members immediately to avoid further action.

According to DIRPIS registrar Rafia Mallah, some of the complaints received by the directorate had turned out to be fake. She claimed that the directorate staff had verified every complaint through the schools' Facebook pages and contact numbers.

Mallah added that they also found out that some of the schools had issued new fee vouchers after the government's orders were issued, informing the directorate about this in writing.

The complaints received by DIRPIS pertaining to schools in Karachi, Hyderabad, Larkana, Mirpurkhas, Sukkur and Shaheed Benazirabad.

Published in The Express Tribune, April 14th, 2020.