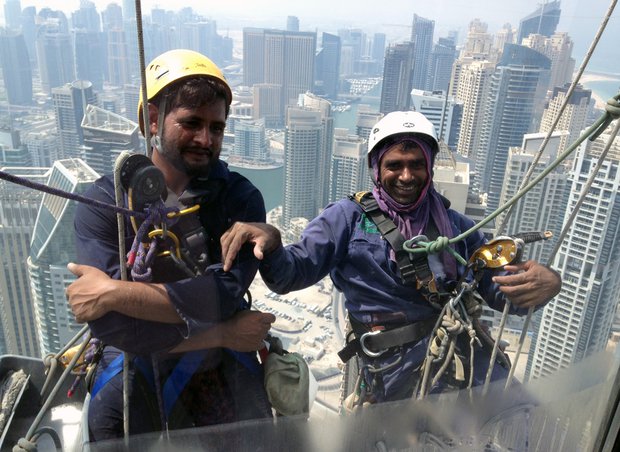 ---
36,000 Pakistanis stuck in UAE, Qatar, Oman
660 prisoners hope to return upon resumption of flights
---
ISLAMABAD: Details  of  Pakistani citizens  including prisoners, pilgrims and  Tablighi Jamaat workers stranded in different countries amid the Covid-19 pandemic have been revealed.

Over 36,000 Pakistanis are still stranded after suspension of flight operations in different countries, while 660 prisoners are also hoping to return to the country upon resumption of flights.

As per documents obtained from the National Assembly Secretariat, nearly 36,000 Pakistanis stranded in the United Arab Emirates, Qatar and Oman wish to return to the country and have registered with the Ministry of Foreign Affairs for the purpose.

In addition, 660 Pakistani citizens held as prison inmates in various countries have been released.

Citizens released from jails in the UAE and Oman also wish to return to Pakistan.

Similarly, Tablighi Jamaat workers stranded in foreign countries number 2,054, while 16,900 workers of the religious organisation who were on the mission were stranded in various parts of the country when the lockdown was imposed.

Governors back idea of smart lockdown

Nearly 250 delegations of Tablighi Jamaat are stranded in 35 different countries due to the coronavirus, while 1,500 workers of the religious organisation belonging to other countries are stranded in Pakistan.

Likewise, 400 Afghani citizens are also stranded in Pakistan.

Besides, 275 Pakistani pilgrims are stranded in Iran while 725 pilgrims are held in various quarantine centres of Pakistan, including 44 in Taftan, 100 in Sukkur, 29 in Gomal University, 480 in Faisalabad and 74 in Dera Ghazi Khan centre.

Over 1,325 pilgrims have been shifted to their native towns so far.