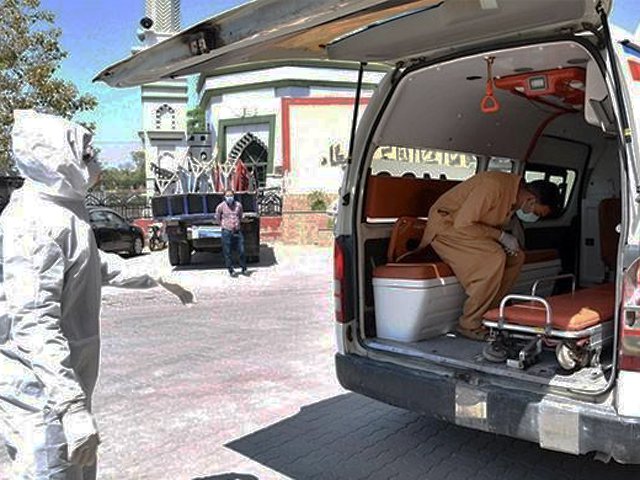 ---
K-P police seek local committees' help to trace suspected coronavirus patients
PLCs have been tasked with monitoring people quarantined in their homes and food supply, says Hazara DIG
---
PESHAWAR: In a bid to curb the spread of novel coronavirus, the Khyber-Pakhtunkhwa police have decided to seek assistance from public liaison committees (PLCs), which will provide information about the suspected COVID-19 patients to the authorities, The Express Tribune has learnt.

The PLCs will also spearhead awareness campaign to inform the masses in their respective areas about the preventive measures and importance of maintaining social distancing to stem the spread of highly contagious virus.

As of today, K-P has reported over 700 COVD-19 cases with at least 34 deaths.

In the first phase, according to police officials, 700 PLCs have already started working in Hazara Division. The decision was taken amid the spread of contagion cases in the rural areas as well.

Hazara DIG Qazi Jameelur Rehman told The Express Tribune on Monday that PLCs will help the police officials in tracing the suspected COVID-19 patients by providing information about the people with travel history or even those who have recently been to any other city or area.

K-P releases Rs0.5b to fight coronavirus

The committees, he said, will also monitor the people who have been quarantined in their home and those associated with the Tableeghi Jamaat as there are many cases which are linked to a religious gathering held in Punjab last month.

Besides suspected patients, the senior police official said, the PLCs will also be helpful in identifying elements involved in hoarding and profiteering and motoring the supply of essential food items.

The DIG also said 4,000 influential people have been made part of PLCs in Hazara region who he said can play an effective role in ensuring the government's lockdown measures.