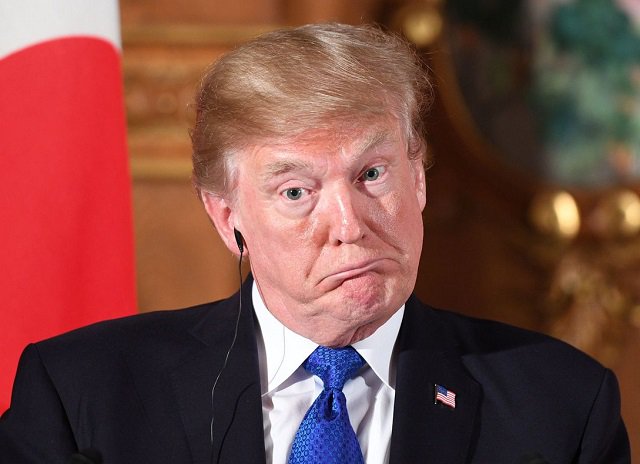 ---
Trump mulls firing top coronavirus task force member
Senior coronavirus expert's public criticism of White House response to pandemic draws President Donald Trump's ire
---
WASHINGTON DC:  US President Donald Trump implied that he intends to fire Dr Anthony Fauci, a top member of the White House coronavirus task force.

Trump on Easter Sunday reposted a tweet from a former congressional candidate who called for Fauci to be removed, accusing him of shifting positions on the danger posed by the COVID-19 pandemic in the country.

DeAnna Lorraine in her tweet said Fauci claimed the virus "posed no threat" to the US public on February 29.




Fauci is now saying that had Trump listened to the medical experts earlier he could've saved more lives.

Fauci was telling people on February 29th that there was nothing to worry about and it posed no threat to the US public at large.

Time to #FireFauci...


— DeAnna Lorraine 🇺🇸 (@DeAnna4Congress) April 12, 2020



"Time to #FireFauci," Lorraine, a Trump supporter, added.

Trump and Fauci have recently been at growing odds with each other over the timing of coronavirus measures adopted by the White House.

Trump likes virus briefings, some advisers worry he likes them too much

Though Fauci has urged media not to pit him against the president, he participated in a televised interview on Sunday, saying that Trump could have saved more lives had he listened to medical experts earlier.

Fauci, the head of the National Institute of Allergy and Infectious Diseases, also said he "can't guarantee" that it would be safe to physically vote in November's presidential elections due to the pandemic.

Trump, who has been defending his administration's coronavirus response record from the beginning of the outbreak, has voiced concern about mail-in ballots.

The root cause of disagreement between the president and his critics is on whether the country should extend stay-at-home orders or get back to business as usual.

Trump and his like-minded economic aides are considering launching a second task force this week, focusing solely on a quick economic recovery.

Silver lining: Crime rate drops around the world amid COVID-19 pandemic

During a news briefing on Friday, Trump said: "We do want to get the country open. It's so important. So I'll have a task force. I'll have a council. It's going to be announced on Tuesday with names that you have a lot of respect for, a lot of great names, different businesses, different people, bipartisan."

More than 22,000 people in the US have died due to the novel coronavirus, according to data compiled by the Maryland-based Johns Hopkins University.

The university counted a total of 557,590 confirmed infections, while more than 41,800 have recovered from the disease.

The US has the highest number of both coronavirus infections and deaths, with Italy reporting the second largest number of fatalities at 19,899.

Overall, the virus has spread to 185 countries, infecting more than 1.8 million since it first emerged in the Chinese city of Wuhan late last year.

The global death toll exceeds 114,000, while over 435,000 patients have recovered.