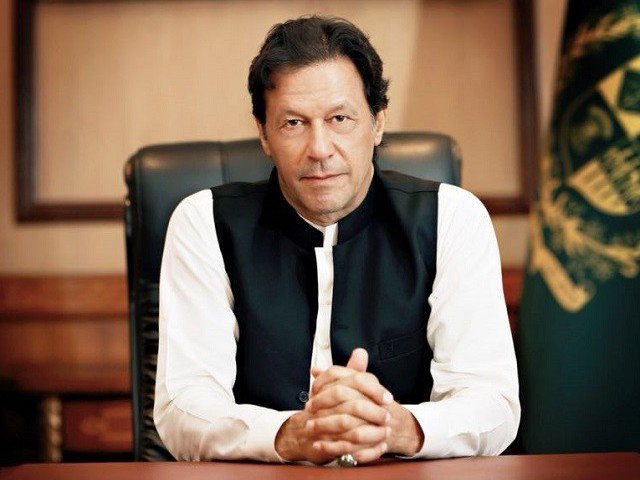 ---
PM Imran appeals to overseas Pakistanis for donations to coronavirus relief fund
Country needs more money in the relief fund due to economic difficulties, says PM
---
Prime Minister Imran Khan on Monday appealed to overseas Pakistanis to donate "generously to the PM Relief Fund" for COVID-19 to cope with the challenge of the coronavirus pandemic

In a video message, he said the entire world is struggling against the pandemic, which has led to lockdowns.


Prime Minister @ImranKhanPTI urges the overseas Pakistanis to help their brethren in need. Donate generously and help the government win this war against Corona.

For online donations,
please visit https://t.co/qsNJSZYxVV#Pakistanis4Pakistanis pic.twitter.com/EKE3pLdkd2

— Prime Minister's Office (@PakPMO) April 13, 2020


"The lockdown has adversely affected the world economy, including Pakistan, resulting in growing poverty across the globe," said the prime minister.

He added that in the wake of growing economic difficulties, the country needs more money in the relief fund and urged the overseas Pakistanis should come forward to contribute in this regard.

The prime minister, giving an example of the United States, said the US has a population of 300 million people and has allocated $2.2 trillion, while Germany and France, having a population of less than Pakistan, earmarked $1 trillion each to provide relief to their people.

"Pakistan can only manage $8 billion for the relief fund and in such a situation, we want overseas Pakistanis to donate generously," he added.

Imran Khan also expressed confidence that with the help and cooperation of Pakistani youth, the Corona Tiger Force, and overseas Pakistanis, the country will succeed against coronavirus.

A day earlier, the PM had urged the international community, particularly the United Nations Security Council (UNSG) and the international financial institutions to respond positively to the dilemma confronting the developing counties in the face of Covid-19 outbreak.

Noting that the pandemic posed unprecedented health and economic challenges, Imran said that the global recession was a certainty, which could be worse than the "Great Depression", adding: "A global pandemic cannot be contained without strong, coordinated and well-crafted global response."

He said his global initiative on debt relief aimed at bringing together stakeholders on a single platform to promote a coordinated health and economic response.