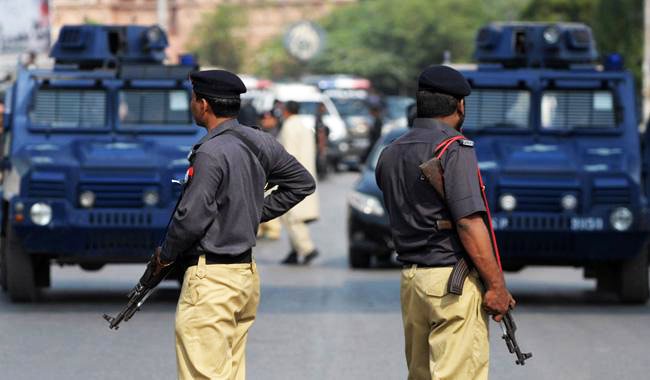 ---
FAISALABAD: As many as 16 Punjab Police employees have been infected by Covid-19 and are currently under treatment. Police personnel are at risk due to the recent outbreak of coronavirus.

Besides, more than 3,000 police officers and personnel have been suffering from various deadly diseases including hepatitis, cancer, and heart diseases across Punjab.

Sources revealed that the number of cancer patients in the police is 60 while 44 people suffer from various heart diseases. As many as 31 patients with kidney disease are being treated at various hospitals.

According to police records, 101 policemen were killed due to various diseases in Faisalabad from 2018 to April19, 2020. Of those 101, 35 including 26 constables, two ASIs, seven head constables died due to heart attack.

One ASI and one head constable died from liver failure while two head constables died due to diabetes. One ASI died due to Hepatitis C, while two employees died due to heart attack in March 2020. The rest of police patients died due to fatal bullet wounds or other accidents, and natural death.

Police sources said that the number of liver patients across Punjab is 18. The main reason of mental illness is work pressure and work without vacations. So far, 13 personnel have been identified with mental diseases.

As many as 264 people who were treated in hospitals due to various diseases including dermal issues, diabetes, TB and other respiratory diseases and 381 Punjab police personnel died due to various diseases in one year while 79 policemen died due to heart attack.

Similarly, 11 police personnel and officers lost their lives due to cancer, seven died due to diabetes, six due to hepatitis, five due to brain tumors and four died due to kidney failure.

The number of natural deaths in the department is 199. Officers say about Rs 70 million have been spent from the welfare funds on treatments of various diseases of police officers and police personnel.

In this regard, senior officers issued orders to their subordinates to treat the police officers suffering from illness politely but personnel on different duties are often forced to do double duty or continuous duty without leave due to staff shortages.

Lack of mental ease is also the cause of a growing number of illnesses among personnel. According to medical analysts, the recent Covid-19 mostly infects the people who are more than 50 years of age and to people who have various diseases.

Published in The Express Tribune, April 13th, 2020.