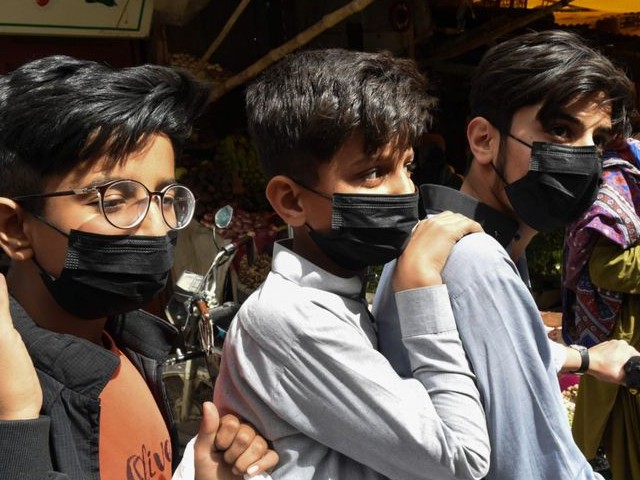 ---
KARACHI: A Sindh health department report on Sunday disclosed that out of the total 1,411 coronavirus cases in the province, 171 or a little over 12% belonged to the age group between one month and 19 years, which is contrary to a popular notion that the deadly virus mostly infects elderly.

The department issued a detailed report of coronavirus patients in various districts of the province including Karachi.

Chief Minister Syed Murad Ali Shah had also quoted these stats in his statement earlier in the day.

ÔÇ£This data shows that the people of every age group are prone to the virus. Therefore, we all have to be careful in our movement and must maintain social distancing even at home,ÔÇØ he was quoted as saying.

Twice as many men contracting coronavirus than women in Sindh, data reveals

The report was compiled according to the statistics acquired from the regional and provincial surveillance and responsive unit, headed by the Director General Health Services Sindh. The aim of this unit is to work for the diagnosis and treatment of coronavirus patients.

64 per cent patients under 50 years old

According to the report, 898 or about 64 per cent of the patients were under the age of 50.

The report stated that 68 patients in the province aged between one month and nine years, 103 patients aged 10 to 19 years, 269 patients aged 20 to 29 years, 267 patients aged 30 to 39 years, 191 patients aged 40 to 49 years, 164 patients aged 50 to 59 years, 135 patients aged 60 to 69 years and 129 patients aged between 70 to 69.

The number of males affected by coronavirus is 926, which is 70 per cent, while the number of women is 400, which is 30 per cent, it stated.

PM Imran urges world powers to help Pakistan in fight against COVID-19

Sindh health department said that 12 per cent of cases were reported in Karachi's District Central, 15 per cent in District East, five per cent in District Korangi, six per cent in District Malir, 14 per cent in District South while six per cent of cases were reported in District West. The total number stood at 819 in the city.

Similarly, 12 per cent cases were reported in Hyderabad, one per cent from Tando Mohammad Khan, Sukkur 21 per cent, one per cent in Khairpur and one per cent patients were reported in Larkana.

The report further said that highest numbers of COVID-19 patients were reported on March 16 in Sukkar and on March 30 in Hyderabad.