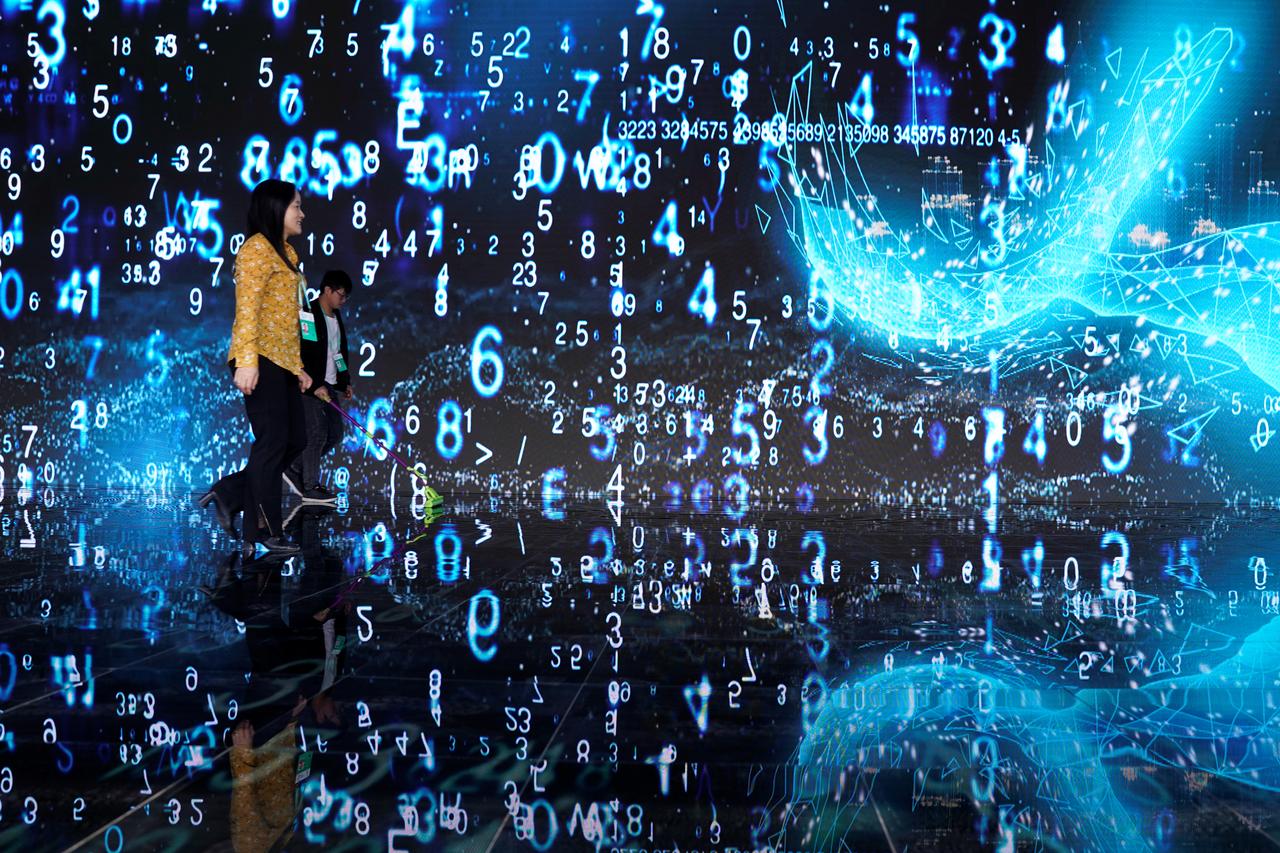 ---
ISLAMABAD: The coronavirus has caused major fiscal damage to the economy worldwide, reaching an unprecedented $15 trillion so far.

This is generating incredible stress in capital markets and prompting forceful rejoinders from central banks. Asset liquidity has seen an avalanche effect with write-downs imminent as well as capital shortages, bailouts, and recapitalisation of financial institutions.

According to the International Monetary Fund (IMF) chief, Kristalina Georgieva, economies have legitimately entered a recession that is worse than in 2008.

Following this, Pakistan is itself pleading waivers and relaxations from the international lending agencies in the wake of Covid-19. Sceptically, judging from the performance indicators in the current state of affairs, these financial leniency litanies would have come even without the virus outbreak.

The pandemic has confined over 2 billion individuals globally in isolation, whether compulsory or voluntary, resulting in highly restricted capital formation opportunities and damage to both labour and productivity.

The blessing in disguise is that the entire workforce is now idle but readily available, at a time where governments are desperate for diversified income generation streams. For Pakistan, in the era of hi-tech mechanisation, this skilled labour can become not only the real Relief Tigers but also national modernisation drivers.

Pakistan's current digital atlas is sub-par, to say the least, in both the public and private sectors, eg, e-governance is partially implemented, financial technologies are unavailable, cybersecurity of critical infrastructure goes off half-cocked, and e-education and e-healthcare are nowhere to be seen.

Interestingly, there is a huge market magnitude of 210+ million people and rising IT demand, despite these shortfalls, suggesting a need for capitalistic headway in this sector. If the government acts swiftly and smartly, the talent pool can realistically resolve a few of its practical annoyances and public grievances via indigenous digital innovation and implementation during this isolation and beyond.

Achievements

Surprisingly, Pakistan has achieved some noteworthy markers in its technology journey, including 39% growth (third highest) in IT software and service development since 2004 and an estimated market value of over $2 billion in 2019.

In telecoms, Pakistan has reached 33% smartphone market penetration with 17% internet usage since 2014. The average internet speed is 24 Mbps (62nd fastest), with 24% of the population as subscribers.

IT export from Pakistan is projected at over $6 billion for 2020, whether this can be achieved now is a big question mark.

Even so, several multinational companies such as Oracle, Microsoft, Russian IT Export (RITE), Huawei, Cisco and IBM have established local offices in the country, given the IT demand of the state and the commercial potential that comes along with it.

To achieve digital revamp, the first and foremost objective is the identification of specialised IT experts (developers, infrastructure engineers, network specialists, etc) and sorting these doyens into specific categories (engineers, field experts, advisers, specialists, implementation geniuses, support staff, etc).

The recent announcement about the registration of Corona Tiger Relief Force on Pakistan Citizen Portal is the speediest and most effective instrument for this statistics collection. Subsequently, data analytics can efficiently distinguish specialists for each category.

This scheme would provide a holistic professional outlook of the country and would help assemble teams to tackle IT difficulties in different sectors. During the short self-isolation stage, the entire exercise could be conducted on the grounds of national service and moral responsibility with no financial obligation to the national exchequer.

In subsequent long-term phases, corporations under respective ministries could be established with commercial dismemberments on a year-on-year profitability.

Relief measures

IT gaps in the state machinery can be segmented into following categories based on national importance and financial profitability in the starting phase.

Each of the categories is highly software-oriented rather than physical hardware, hence this bodes well for the working mode during the present seclusion. The above resource capital could provide relief in the following areas:



Service industry: Major businesses rely on IT processes for transactions, efficiency, and functionality. The platforms commonly used are Oracle, Amazon, Cisco, IBM, etc. Aftersales support and maintenance are the real pain areas, where either the resources are in short supply or available overseas in India, China, USA, or Europe. Resultantly, the system suffers from poor performance and management. This naturally inhibits IT adoption amongst potential client base or sectors.



The Ministries of IT and Telecommunication, and Education and Professional Training should target this support-based necessity by establishing an outsourcing network, similar to that in India or Ireland, in a work-from-home formation.



Security: Pakistan is facing various kinds of existential threats, such as extremism, sectarian violence, and separatist movements.



These are accentuated by factors including the lack of security and surveillance infrastructure, with limited real-time intelligence, and sub-optimal security hardware, which has led to an estimated 70,000+ casualties and over $120 billion loss in business revenue over the last 10 years.

Similarly, Pakistan's geographic location makes it a strategic hub and an international trade route partner, connecting a mass volume of traffic that passes multi-directionally through its borders (imports/exports and cross-overs).

The recent development of road/rail networks (CPEC), airports and ports has strengthened Pakistan's strategic trade position. A vital security aspect related to such trade activity is the identification, monitoring, bookkeeping, and safeguarding of cargo and mass personnel transit from entry and throughout its lifecycle to exit.

Several smart city projects have been conceptually identified or poorly implemented to address the security concerns. There is a clear mandate from all agencies to protect, curtail, and eliminate all threats to the population and the critical infrastructure.

The Ministry of Defence, prime security agencies and National Telecommunication Corporation should take the security initiative and hand-pick experts to ensure security measures are strictly in place.



e-Government: The national budget for e-government was set at $350 million in 2019 for citizen portals, transport, energy, healthcare, education, interactive media, communication channels, e-commerce, etc.



There are reported difficulties in delivery and management of service quality, and issues such as intangibility, heterogeneity, inseparability and perishability are prevalent across different platforms.

The digital transition is moving at a snail's pace with no real results in sight; therefore, the Ministries of Health, Science and Technology, and Education and Professional Training should make use of IT implementers to provide e-platforms for ease of service and enhanced connectivity.



Cybersecurity for IT infrastructure safeguard: Digitalisation provides automation and connectivity, but IoTs/ICTs inclusion also increases susceptibility to outside interference, ie, cyberattacks.



There have been several cases of successful cybersecurity breaches or cyberattacks on IT infrastructure globally. In Pakistan, the banking data of 20,000 clients was stolen from 22 financial institutions in 2019, costing millions in losses.

Therefore, the Ministries of IT and Telecommunication, Finance, Planning Commission, and security agencies should assume the responsibility of building country-wide firewalls with cybersecurity specialists. This technological execution at this time when the resource capital is available coupled with the need of the country could be the ultimate game changer for Pakistan and leapfrog it into the elite club of advanced technology nations.

Pakistan would simultaneously develop a data record of its available resources and set up a network of keen problem solvers to indigenously resolve the IT difficulties.

This Operation Firestarter has every reason to catapult the IT industry into new domains with new revolutions, greater job potential, rising exports, and decreasing dependence on foreign technologies.

Covid-19 has wreaked havoc in international markets, causing deep recession with looming financial stringency. Therefore, we as a nation must rise at least once!

The writer is a PhD in Engineering from the University of Cambridge, United Kingdom. Currently, he serves as Vice President of Core Group in Pakistan

Published in The Express Tribune, April 13th, 2020.

Like Business on Facebook, follow @TribuneBiz on Twitter to stay informed and join in the conversation.