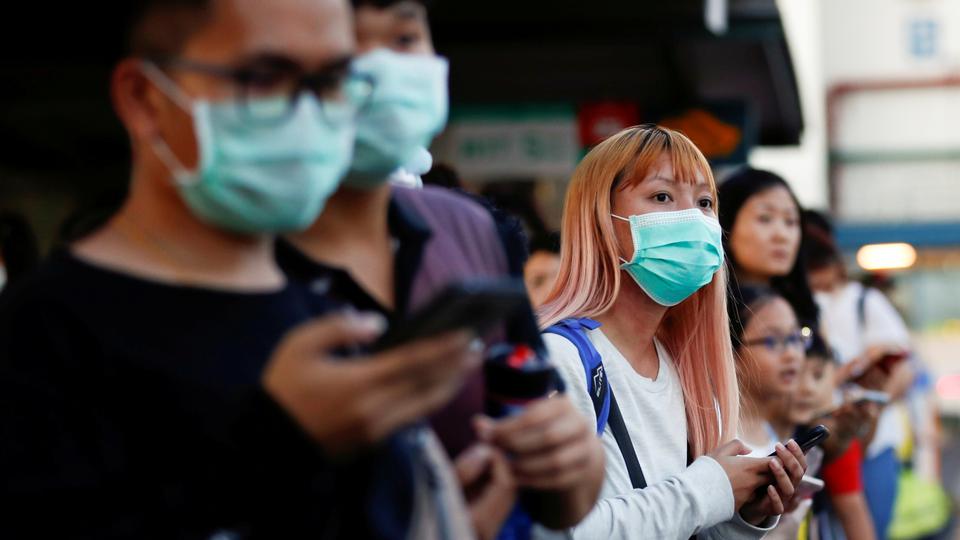 ---
How 'contact tracing' can help contain coronavirus
Fears that contact tracing apps may become a permanent tool for govts are holding some people back from using them
---
You must have heard about authorities around the world working on contact tracing in efforts to control the spread of COVID-19 pandemic.

Asian countries like Singapore and South Korea have extensively used smartphone applications and technology to help limit the spread of coronavirus.

Despite hesitations due to the potential for data abuse and privacy violations, countries in Europe and the US now plan to aggressively trace contacts of those infected with the coronavirus.

Italian authorities are also now engaged in launching a contact tracing app as the government mulls over lifting a lockdown that was imposed over a month ago. Italy has lost more than 17,000 lives to the coronavirus in just over a month.

Google and Apple have partnered to build a system that allows the use of Bluetooth technology to help governments and health agencies reduce the spread of the virus.

As coronavirus continues to create chaos across the world, bringing even the most powerful economies to their knees, more and more countries are making an allowance for the implementation of contact tracking to control this plague.

So what is contact tracing and how does it work?

Contact tracing is a containment tool. It is defined as the identification and follow-up of persons who may have come into contact with an infected person by the WHO. It was widely used during the Ebola virus disease (EVD) outbreak in West Africa to effectively contain the spread of the epidemic.

How it works is that authorities locate and reach out to contacts of people infected with novel coronavirus and test them for the virus and if someone tests positive the process is repeated with their contacts and so on. This is done to break the chain of transmission.

In May Apple and Google will first enable interoperability between Android and iOS devices using apps from public health authorities. Users will be able to download these apps via their respective app stores.

In the coming months the tech giants plan to introduce a system that will detect via Bluetooth when phones are near each other and if someone tests positive for COVID-19, it will alert people who have been in close proximity of the infected person.

Privacy concerns

Faced with mounting death tolls governments across Europe are seeking to launch contact tracing apps to monitor infected people and those who came into contact with them.

Italy's innovation minister Paola Pisano accepted that launching a contact tracing app would raise major issues of privacy and data control and will need to be tackled before it goes into use.

However, the European Data Protection Supervisor (EDPS) has instead proposed a pan-European mobile app to track the spread of the new coronavirus citing privacy concerns raised by apps used in various countries.

Apprehensions that these apps may become a permanent tool for governments even after the coronavirus crisis is over though, are holding some people back from using them, reports Reuters.

Addressing the fears, Apple and Google assured users that 'privacy, transparency, and consent are of utmost importance in this effort, and we look forward to building this functionality in consultation with interested stakeholders. We will openly publish information about our work for others to analyze.'

Moreover, Apple and Google have pointed out that their contact-tracking system employing Bluetooth will be privacy safe and requires explicit user consent. It will not collect personally identifiable information or user location data which stays on your phone.

How these experiments with tech and user data will play out remains to be seen, however for now one can only hope these measures will be effective in containing the contagion.