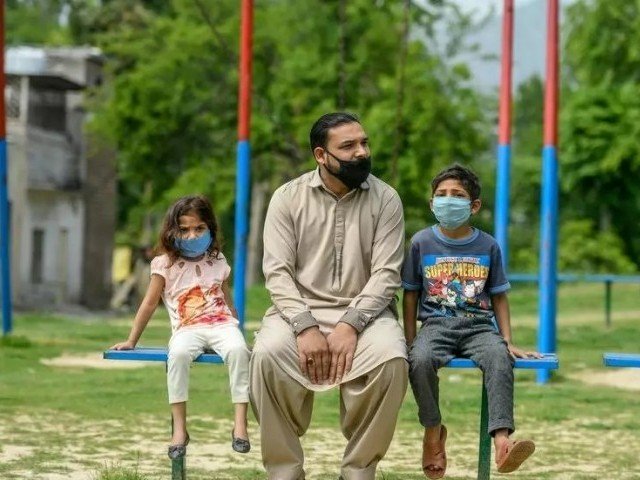 ---
PESHAWAR: In a pre-Covid-19 world, April would have been full of festivities at churches, gurdwaras, and temples across Khyber-Pakhtunkhwa (K-P). But the fear of a rapidly spreading virus and the subsequent lockdown will keep members of the Christian, Hindu, and Sikh communities from celebrating some of the important religious rituals this year.

On Sunday, the bells will ring, but in the absence of the faithful, at the Cathedral Church of St John, the oldest in the provincial capital. And for the first time in more than a century, the church doors will remain closed during the Easter prayer service.

"The building does not matter your prayers do. There should be no insincerity in performing your religious obligations," said Rev. Joseph John, the priest in charge at the Cathedral Church of St John.

With coronavirus forcing places of worship to close, many churches had to adapt to bring this year's Easter services to their congregations. According to the priest, the Cathedral Church of St John has created online links that will help members of the community to take part in the service remotely.

The most important celebration on the Christian calendar Easter marks the resurrection of Jesus Christ, a central tenet of the faith. Last year's service, the priest recalls, was attended by hundreds of worshipers. This year, Rev. John's Good Friday prayer service was live-streamed on the church's Facebook page from the near-empty church. The two-hour-long service ended with a hymn.

Similarly, Peshawar's Hindu community decided to stay away from the temples during the pandemic. Celebrated on April 13 every year, Vaisakhi-related temple services will take place in the absence of worshipers, a sobering reminder of the gravity of the situation.

"After the stay at home orders, we plan to offer the Monday and Tuesday prayers at home," said Vishal, general secretary of the Rajpoot Welfare Society.

Like the Hindu community, the Sikhs in the province, too, were forced to shelve plans to celebrate Vaisakhi, a shared ritual between the two religious groups. For the Sikh community, Vaisakhi celebrations begin with a visit to the gurdwara, followed by parades through the streets, singing, dancing, and chanting hymns from the Guru Granth Sahib. None of that will happen this year.

In an extraordinary step to prevent curb the super-spreader, the Sikh community, the largest religious minority in the province, has closed all gurdwaras for 10 days.

During this difficult time, Wazirzada, a member of the K-P legislature and minister for minority affairs, said the government is working on a plan to ensure all religious minorities receive the required assistance. "We plan to provide both financial assistance and basic commodities," the minister promised. 

Published in The Express Tribune, April 12th, 2020.