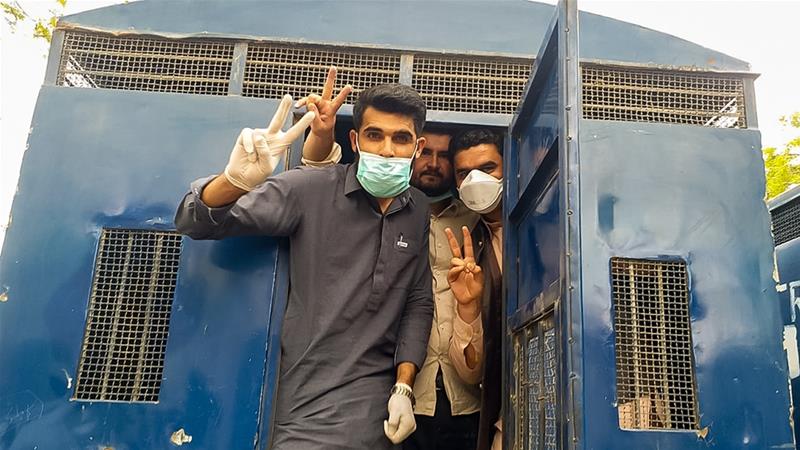 ---
MULTAN: More than 40 doctors living in a hostel have been admitted to Nishtar Hospital on suspicion of coronavirus, while the isolation wards are filled with patients. After representatives of Pakistan Medical Association discussed the situation with the Nishtar Hospital's medical superintendent, it was decided that two wards will be allocated for the treatment of doctors suspected to have contracted the virus.

Disinfectants will be sprayed in all wards and hostels of the hospital. The PMA representatives and hospital officials decided that all the doctors will immediately be tested for coronavirus and provided protective facilities.

The PMA delegation led by its Multan chapter president Dr Masoodul Rauf Hiraj informed Nishtar Hospital MS Shahid Bukhari of anxiety among the staff after the house officer of a ward was confirmed as a coronavirus patient. There is no space left in the isolation wards for doctors suspected to have contracted the virus.

The PMA recommended that Ward 28 should be allocated immediately for doctors and other hospital staff and disinfectants should be sprayed in Ward 10 and 11, nephrology, intensive care unit (ICU), Iqbal Hall and all the hostels. It said the infected doctors should be provided with the best treatment.

The MS assured the doctors of prompt implementation of the suggestions.

Published in The Express Tribune, April 12th, 2020.