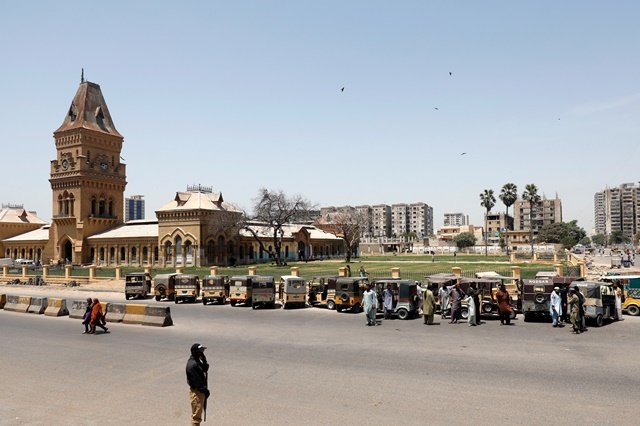 ---
Being a Karachiite, I am no stranger to curfews, resulting from violence and bloodshed. The divisive debate — reignited by a recent spike in coronavirus cases in Pakistan — on whether or not to clamp a full-fledged curfew in the country as part of a strategy to contain the lethal virus takes me down a bitter memory lane. It was a time in the decade of eighties when Karachi would be bathed with blood almost as frequently as the newspaper would hit my apartment balcony.

Curfews were the order of the day in Karachi during the 1980s — though there have been sporadic instances of such restrictions in the city earlier also. It was mainly in the eighties that a largely peaceful city was trapped in the vicious web of violence — not to get out of it completely even to this day. The early eighties saw the city plunged into some serious sectarian conflict till the rise of the MQM in the middle of the decade fragmented it further, on ethnic lines.

Those were the days when the word terrorism had not penetrated into our security nomenclature, nor had it formed part of the media discourse or general conversation. There were bomb blasts, assassinations, drive-by shootings and other such incidents in the city — but all a handiwork of sectarian and ethnic elements, at least apparently.

And curfews used to be as frequent an administrative response as these attacks on Karachi's demographic diversity.

A resident of the city's central district — which was the epicentre of violence of all types — I virtually grew up in curfews. I am sure many of my coevals, who were then boys bordering on their teens, must have those days of lockdown still etched to their memories. Within minutes of the curfew sirens blaring, streets would go deserted — to be manned only by uniformed personnel.

Life would move only in curfew breaks — for weeks. But there would be literally no breaks for first five to seven days, at least. With staying home the only choice, there would be no defiance, no panic, and no boredom complaints. After all it was for our own safety.

The first break in curfew, to let the locked-down people stock up on ration and perform any essentials, would normally be for an hour in the morning and an hour in the evening — not to be doubled before another week or so. A two-hour freedom would be enough for us cricket-mad folks to take a trip to the playground for a quick T10 game. A further relaxation would even allow for nuptial gatherings — in a rather orderly manner, with the various rituals happening on the dot, enabling the wedding party to be comfortably home by the curfew time. Before being lifted, the curfew would remain in place during the night time, till all is well.

Seldom conflicting with the supplies or essential services, the curfews in Karachi functioned smoothly to achieve their prime objective of protecting life by controlling unwanted movement under certain regulations. Well-planned, well-coordinated and well-executed is how these curfews can be described as.

And this brings me to the question: can a curfew to counter corona be as smooth and effective, given that it is required to cover the whole country rather than a city or two? Well, a short answer is a forthright no, mainly in view of the government's inability to cater to a large out-of-work segment of our population, facilitating them to stay indoors. A full-fledged curfew does run the risk of triggering chaos at some point and ending up abruptly.

However, dismissing curfew as an option and continuing with the soft lockdown is much riskier — for being potentially fatal. It could be all hell breaking loose, like in the US and Europe.

It is, thus, worth the "dare" to test the potential of our administrative machinery at managing an effective curfew, with the help of our highly disciplined military as well as our selfless philanthropists and ever-ready volunteers.

Bearing with a curfew for some time is far better a proposition than combatting a corona going berserk. It's time to jump on to the virus now that it is still weaker rather than just wait for it to snowball into us.

Published in The Express Tribune, April 12th, 2020.

Like Opinion & Editorial on Facebook, follow @ETOpEd on Twitter to receive all updates on all our daily pieces.