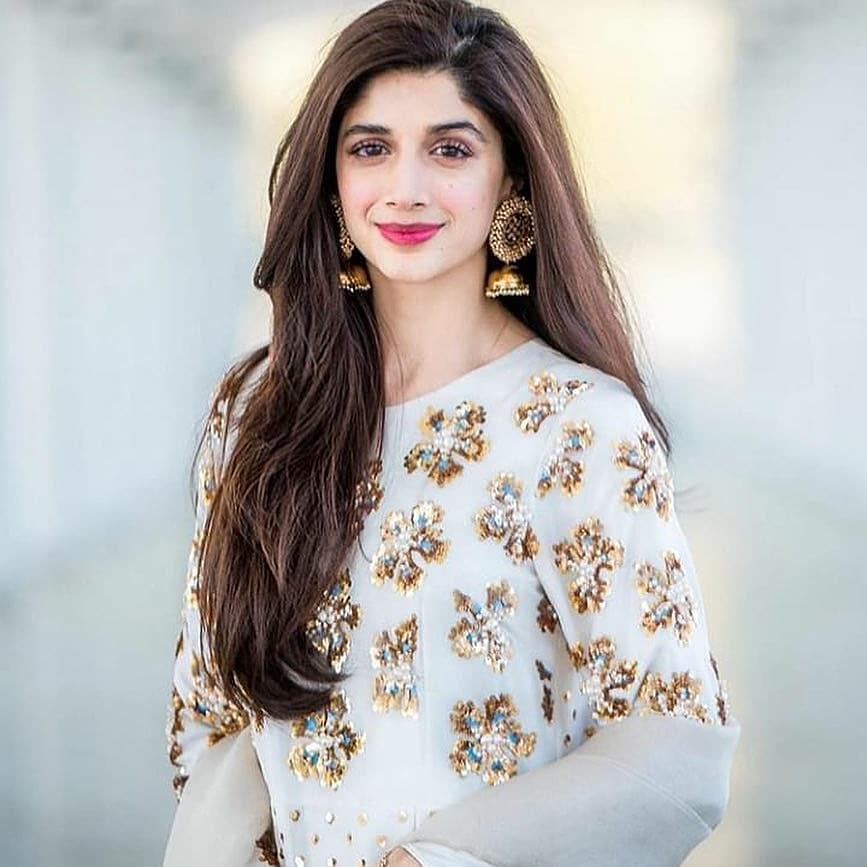 ---
Popular actor and UXM co-owner, Mawra Hocane recently appeared in an online interview on The Munshi Show and talked about many things, including the rumours she has been subjected to lately.

During the dialogue, Hocane revealed that her latest television serial, Aangan is being re-edited for a digital release. Owing to the recent lockdown, it seems instead of airing finales on big screens, producers have found another way to immortalise their creations.

But before that announcement, Hocane went over a series of banters, with the first being the comparison made between her character and Sanam Saeed's character from Zindagi Gulzar Hai. This occured after the teaser of her upcoming serial Sabaat was released.




In response to the queries, Hocane said, "I loved Zindagi Gulzar Hai, it was a crazy show and I followed it. And being compared to Sanam Saeed is honestly an honour."

There had also been rumours about Hocane being extra close to her co-star Ameer Gilani from her upcoming serial mentioned above. To this she just laughed and said, "Me and Ameer have done our LLB together, we were class fellows and I don't think a lot of people know that. So naturally we have a chemistry. And I hope it looks as alluring onscreen too cause our director would love that. Not to mention, it's Ameer's debut serial and every serial of mine feels like my debut serial to me so I'm hopeful," she opined.

Hocane added that it has become a casual thing for people to look at two individuals who are close to each other and link them together as if they were a couple.




Nevertheless, the host went on to ask about a film Hocane was rumoured to be working on with Yasir Nawaz and Feroz Khan. The questioned startled her as she remarked, "I never announced that film!"

The Sanam Teri Kasam actor then clarified that Nawaz must've initially revealed that she would be a part of it when she was approached for the role, "but I never signed up for it. It will hopefully be a really good film but unfortunately I can't be a part of it," she said.

Hocane and Munshi then began to play a game of 'Never Have I Ever' in which she won hearts with the response to her first question."I've never just done a project for money, I've been very lucky in that matter. You can tell by looking at my projects." To the next question, she also said that she had never refused a project because of the cast, "I've never had to do that either," remarked a confident Hocane.

Although, she did agree to having her heart broken, having a crush on someone in the industry (while refraining from revealing who) and having cried because of something that the media reported.




Hocane also revealed that the makers of Sanam Teri Kasam had contacted her through Jawed Sheikh after seeing her work in Aahista Aahista. The Sammi actor also said she had auditioned to work as a news anchor on PTV when she was 14 and she was almost selected -  until the people in charge found out she was underage, of course.

After all these revelations, Hocane then talked about her serial Aangan and said she was not disappointed by the reviews because she felt it did not receive enough viewership in the first place but it will, after it is re-edited and launched on a digital platform.

"I would be disappointed if everyone saw it and disliked it  but I think it didn't reach the audience like it should have. But I found out a month ago that it will be released on a popular digital platform soon and we will bear fruit for our handwork in that serial for a long time if that happens," concluded the celebrity.

Have something to add to the story? Share it in the comments below.