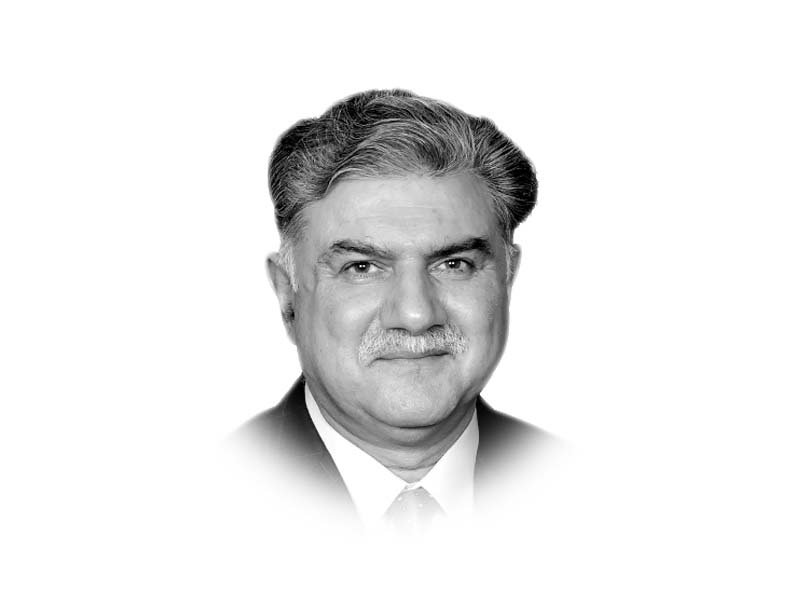 ---
Geo-coronomics is an epoch in the making, profound in its impact on mankind, which is coming to terms with becoming human and lasting in consequences. The pandemic has changed our world forever and we will take time to comprehend the new realities. The invisible yet fearful life-form has become a "butterfly moment" in human history. The double whammy of an influenza pandemic and world wars jolted the colonial empires ushering in freedoms in early to mid-20th century. This pandemic might shatter the present exploitive geo-economic system controlled by the industrialised world. Last week in this space we dilated on "The Geopolitics of Coronavirus and Religion". This column deals with some broad trends in the post-virus world.

Covid-19 has affected all areas of life on earth, from geopolitics to economy to society to the very nature of human experience. Our interconnected world transmits viruses much faster than at any time in our history. The coronavirus enveloped much of the globe with a near 25% infection rate, exposing systemic inefficiencies and critical shortages. Although the full impact is yet to come, our world will not be the same again. The All Powerful brought the whole planet to a fearful halt. The future was never so uncertain, as it is today.

Thomas L Friedman, in his March 17 New York Times opinion piece, "Our New Historical Divide: B.C. and A.C. ...", calls the world Before Corona as BC and the world after as AC. The March/April issue of Foreign Affairs carried an essay, "The Coronavirus Could Reshape Global Order", stating that the global order changes "gradually at first and then all at once", citing the 1956 botched intervention by the British in the Suez leading to the end of British global power. The United States inability to rise and meet the "corona moment" may well be its "Suez moment". So far, the US response at the federal level leaves its public less assured. There is evidence that the lower tier leadership like governors — especially the New York Governor — and mayors are leading the fight. This would re-orient the future leadership pattern with diffused power centres emerging as the new norm.

US global leadership and international legitimacy were dependent upon its domestic governance, ability to muster global response in crises and its capacity to assemble resources. Today it fails all three. Beijing is quickly filling the vacuum created by a less capable, unwilling and retreating US. The Chinese rebound from the initial missteps in Wuhan was swift and spectacular. Today, its response model espouses an envious emulation. The corona pandemic is considered as the first major global crisis in modern history without meaningful US leadership and an emergent Chinese stewardship. The world would start pivoting towards Asia in general, and China in particular, in an evolving new world order.

Covid-19 renders the international strategic framework inadequate. No nation including the US can protect its security by acting alone. Pathogens, climate change, computer viruses, Artificial Intelligence (AI) systems, and radiations, etc. have transnational consequences, requiring a global response and resources. This pandemic would force a rethink of 'national interest' ushering in a reluctant partnership between leading powers, as we see happening between the US and China.

Military pundits were predicting the beginning of a new cold war between the US and China before the pandemic. Irrespective of its merits, this theory would gain more traction as an alarmist US deep state and think-tank community is weary of China's national power potential. Whereas in the last Cold War, at no point did the Soviet economy exceed 44% of the US economy; China has already surpassed America in its GDP based on purchasing power parity.

Economically, the evolving situation is catastrophic for rich and poor countries alike. With trillions wiped out in stocks and closed businesses and trillions spent in relief packages worldwide, the true economic impact would be clear only after effective containment of the pandemic. Weaker economies like Pakistan, battered by crashing stocks, currency depreciation, damaged supply chains and economic contraction would be more vulnerable. The emerging situation might not only need liberal incentives like IMF's trillion-dollar bailout package; but a moratorium on debt re-payments and loan write-off would need to be seriously considered. Here also, the world would turn towards China for having enough capital to stimulate national economies. China's quick recovery provides it with economic opportunity in the looming crisis. Petro-economies might recover from a near meltdown. More businesses would trade online and the internet may not remain free.

Politically, governments would be resorting to increasingly authoritarian measures of control and governance; in the process undermining personal freedoms and democratic norms. People would willingly trade personal freedoms for safety and protection. China's effective containment strategy was largely dependent upon the ubiquitous presence of surveillance equipment, criticised as an invasion of public privacy by the West. Despite, international cooperation for post-corona recovery, many countries will face difficulties, resulting in more weak and failed states.

Globalisation had led to production specialisation with different regions producing different products in an inter-woven and inter-dependent global supply chain. The cost of production had caused the relocation and concentration of low and medium-tech industry in China and Asia. The critical shortage of medical equipment in this crisis like PPEs and ventilators, for example, may force industry relocations within national borders, despite higher production costs. Consequently, while regulatory mechanism for international trade and manufacturing may stay intact, strategic manufacturing will revert to domestic backup plans and reserves. This in turn would revive the erstwhile production duplication, inefficiencies and falling profitability but result in greater supply stability.

Sociologically, social-distancing and prolonged lockdowns would have unprecedented physical, psychological and spiritual implications. With viruses as a new normal of our existence — as per claims by leading virologists — human intimacy, social order, relationships, work and schooling ethos would be redefined in yet uncertain ways. Ironically, successful and prolonged social-distancing would lower our anti-bodies-based immunity. The full societal impact of this pandemic would create many new normals. Business closures, bankruptcies and lay-offs would risk instability and widespread conflict within and across countries. Medicare systems would be required to cater for recurrent large-scale pandemics in successive waves, a departure from the scaled capacity in this area. The crisis has unleashed human ingenuity, creativity and resourcefulness like all crises do. Spiritual reorientation and introspection would surge. Wayward and unsanctioned human relationships touted as "alternative lifestyles" and their sponsorship and encouragement would subside for some time in the future.

In our locked-down world, while humanity comes to grips with the ravages of the virus and the evolving paradigm, one thing is sure… that the pre-corona world is gone with the wind.

Published in The Express Tribune, April 10th, 2020.

Like Opinion & Editorial on Facebook, follow @ETOpEd on Twitter to receive all updates on all our daily pieces.