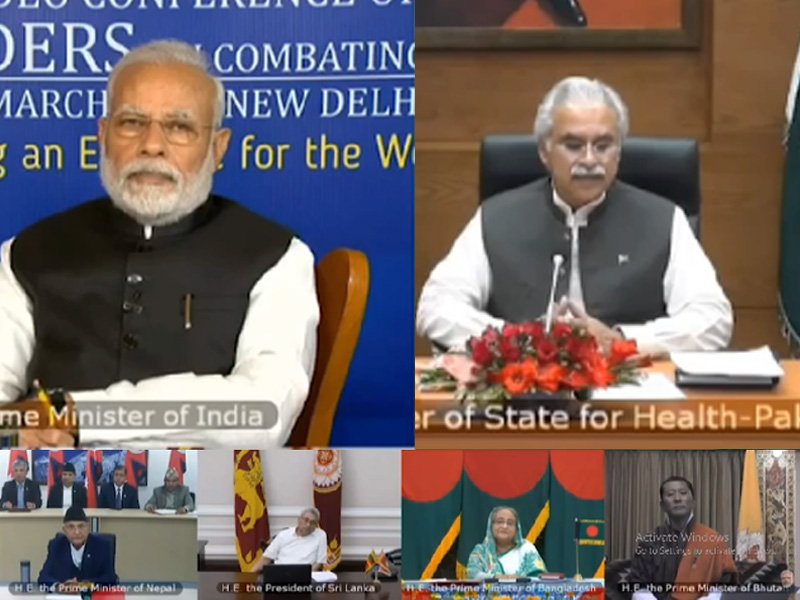 ---
ISLAMABAD: Pakistan has pledged to contribute $3 million in South Asian Association for Regional Cooperation (Saarc) COVID-19 Emergency Fund to support regional efforts in the fight against the global pandemic.

"While communicating Pakistan's decision to the Saarc Secretariat, it has been conveyed that all proceeds of the fund should be administered by the Saarc Secretariat and that the modalities for the fund's utilisation should be finalised through consultations with the member states as per the Saarc Charter," the Foreign Office said in a statement on Thursday.

The development comes a day after Pakistan boycotted the virtual conference of trade officials from Saarc countries, saying such meetings could only be effective if spearheaded by the group's secretariat instead of India.

The official communique also said that Pakistan's perspective about the contribution was also conveyed during a telephone conversation between Foreign Secretary Sohail Mahmood and Secretary General Saarc Esala Ruwan Weerakoon earlier in the day.

SAARC states back unified virus response

"Being a founding member, Pakistan considers Saarc an important platform for regional cooperation. Pakistan remains committed to the Saarc process and will continue working with the member states to strengthen regional cooperation."

Leaders from Saarc, last month held a virtual summit  to chalk out a common strategy for combating the novel coronavirus. Pakistan attended the conference but only at the ministerial-level in what seemed to be calculated move to preempt Indian Prime Minister Narendra Modi's move to portray himself a leader spearheading the fight against coronavirus.

Special Assistant on National Health Services Dr Zafar Mirza, who attended the conference, raised the continued lockdown in Indian Occupied Jammu and Kashmir (IOJ&K) and sought the easing of restrictions to allow Kashmiris to access healthcare amid the pandemic.

Pakistan has since been insisting that any regional effort to fight the contagion has to be spearheaded by the Saarc secretariat based in Nepal.

Since appearing in China last December, COVID-19 has spread to at least 184 countries and regions, according to figures compiled by the US-based Johns Hopkins University.

At least 1.5 million cases have been reported worldwide, with over 89,700 deaths and more than 337,000 recoveries.