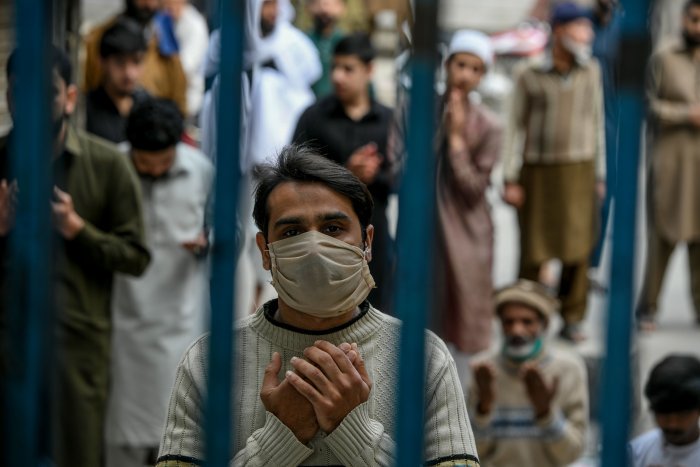 ---
At the time of this writing, the number of confirmed corona cases in Pakistan are 4,035 and the number of deaths 57. The number of confirmed corona cases and that of deaths in the United States are 397,538 and 12,846, respectively. They say numbers don't lie. I don't know about you but Americans would be better off to find the next flight to Pakistan. Sounds like the safest country, or is it?

In the movie, Confidence, Dustin Hoffman tells a rookie criminal that when he was starting out in the crime world, he once wore a white suit and white shoes for style in a shootout with rival gang members. The white was visible from a distance and the gangsters aimed at him only. His lesson was, "sometimes style can get you killed". When we report these low classy numbers, we should also mention that this could all just be an illusion. Otherwise, this can get us all killed.

In Pakistan, the numbers are low because there are so many unknown cases. The low number is a number that we know. I am willing to bet that we don't know the truth. There are not enough tests being done. Given this, the real number can be anyone's guess. The virus carriers are like ghosts. Furthermore, we now know there are asymptomatic carriers — those who show no symptoms of having the coronavirus, yet carry the virus. They would be healthy-looking people with no dry cough, fever, or breathing difficulty, yet could be carriers. And that is when they spread the virus more than when they show symptoms.

We need to get realistic about this not just in terms of lockdowns but also by informing people about the ghost spreaders among us. It saddens me when I talk to people in Pakistan and realise how they have heard about herd immunity but not about asymptomatic carriers. Herd immunity is what scientists believe to be a natural immunity we will eventually develop against this virus. This drives home further the one unfortunate conclusion: that we are reflexively looking for information that is therapeutic rather than realistic. Sure, I hope we can develop herd immunity but while that is hypothetical, asymptomatic carriers are not.

It is almost equivalent to sending forces into the battlefield and advising them about how to survive but not telling them about who the real enemy is, which direction the bullets and bombs could come from. These low numbers strengthen the masses' belief that there is nothing to worry about. It also provides fodder for conspiracy theorists who in turn provide material for the mentally lazy among us.

While the aim of these low numbers could be to keep the national mood calm, it may be doing more harm than good because people are prone to doubt the lethality of this virus and its contagious power. With such unbelievably low numbers, we may be spreading it faster. We may be convincing people that perhaps the odds are against the virus so they should lower their guard. They may just start believing the juice is not worth the squeeze that their daily routine has become. And that could be extremely dangerous.

Our best defence against this virus in the absence of a vaccine is pure and simple; the good old caution. Man has stepped on the moon and can connect with anyone anywhere in the world in a heartbeat, but at this moment we are helpless. And given the cultural recalcitrance as well and the encumbrance of working for a daily wage, it's of paramount importance to inform people of why the low numbers are just an unavoidable deception.

It is time to create an informed citizenry not necessarily to have a functional democracy but also for the safety of the entire country. Our very survival depends on it.

Published in The Express Tribune, April 9th, 2020.

Like Opinion & Editorial on Facebook, follow @ETOpEd on Twitter to receive all updates on all our daily pieces.